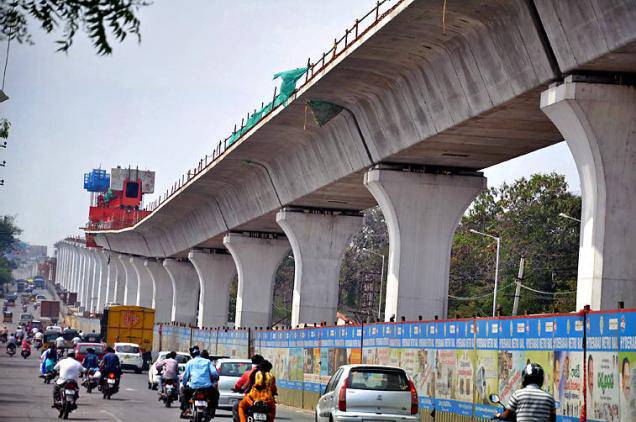 Even though the population is below viable level in Vijayawada and Vizag, centre is ready to give go ahead for the construction of metro rails for the two cities. On Saturday Delhi Metro Rail Corporation (DMRC) submitted the detailed project report (DPR) to the state government. DMRC advisor Sridharan delivered a copy of the DPR each to chief minister Chandrababu Naidu and union urban development minister Venkaiah Naidu today in Vijayawada. Later, Andhra Pradesh has decided to entrust construction of the two metros to DMRC. For the time being, Guntur metro has been put on hold.
Talking to media chief minister Naidu announced that these two projects had been fast tracked and will be completed as per the schedule. "Vijayawada works will begin any time and project will be completed by 2018," he said. Union minister Venkaiah Naidu said there won't be any problem for Vizag as the population might have reached 20 lakh by now. " As per the 2011 census Vizag population was 17 lakh. As the city has recorded 2.85 pc growth rate, by this time the population must have reached to 20 lakh by now," he said.
Similarly, he said, Vijayawada metro had been permitted without sticking to the population norm as it is the capital city. He said Vijayawada DPR had already been approved by the Andhra Pradesh government which letter sent it for centre's approval. "Centre has also cleared the project and it is being posed for international aid,"Venkaiah said.
The 26.03 km long Vijayawada metro will be taken up at a cost of Rs 6769 crore while the 42.55 km Vizag metro needs Rs 12727 crore. Venkaiah hoped that Vijayawada and Vizag projects would be completed by 2018 . He appreciated the CM for fast tracking these projects.
Chief minister said a special purpose vehicle (SPV) would be set up with union government, Andhra Pradesh government and financiers soon.