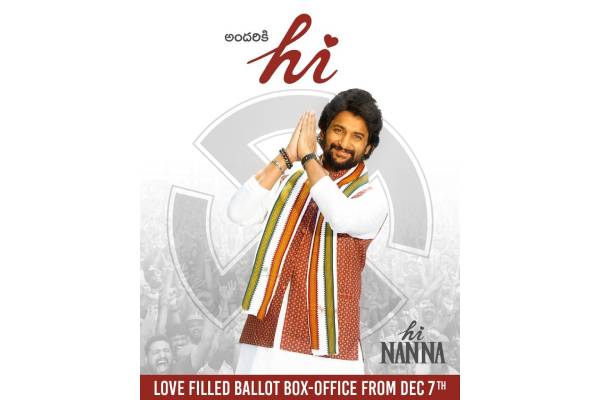 Yesterday, Nani surprised everyone with a poster of him in a politician avatar. He announced that he had launched a new political party Hi Nanna. The actor today released a new video to announce poll promises- the manifesto of his party.
Dressed like a seasoned politician in white and white, Nani announced he would ensure that the income of theatres and the Kirana stores near the cinemas will be increased, in a satirical tone. He further guaranteed the movie would have enough cheering moments.
On the whole, the manifesto of Hi Nanna Party is humorous, and it is a good tactic when all the political parties are launching their own political strategies, ahead of polls in Telangana.
The makers of Hi Nanna are planning to launch the film's trailer soon.