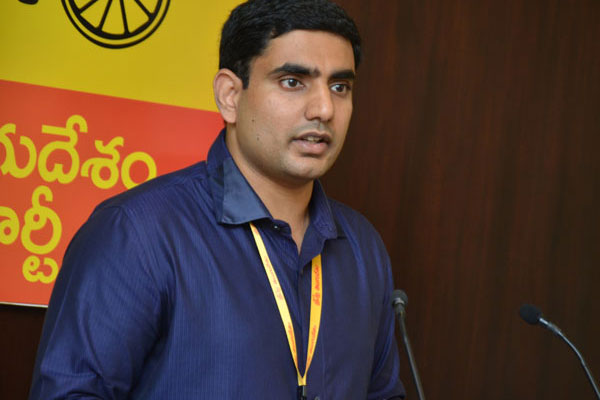 AP Minister Lokesh hit back strongly at BJP National President Amit Shah for his comments against the TDP government. What moral right does Shah have to make allegations of corruption against CM Chandrababu Naidu? asked Lokesh. He questioned the unholy friendship that the BJP is having with Jaganmohan Reddy who is the accused number 1 in many CBI assets cases. As Shah is having friendship with an accused number 1, it is but natural the BJP president is looking at the whole world with suspicions.
Lokesh recalled that the Modi government itself gave country level awards to AP in Ease of Doing Business and rural development sectors but now Shah is saying AP is number one in corruption. Shah has said the TDP has totally ignored the Rayalaseema region. Lokesh countered this remark by saying the Kia Motors is a glowing example of how the TDP government has created wonders in the backward region. It is the Modi government which has let down Seema region by not doing anything for the Kadapa steel plant.
Lokesh also said the BJP totally ignored 9 items out of 14 in bifurcation act while leaving remaining 5 items incomplete and it is unfair for Shah to claim 10 items were resolved.
G.Ravikiran
Telugu360 is always open for the best and bright journalists. If you are interested in full-time or freelance, email us at
Krishna@telugu360.com