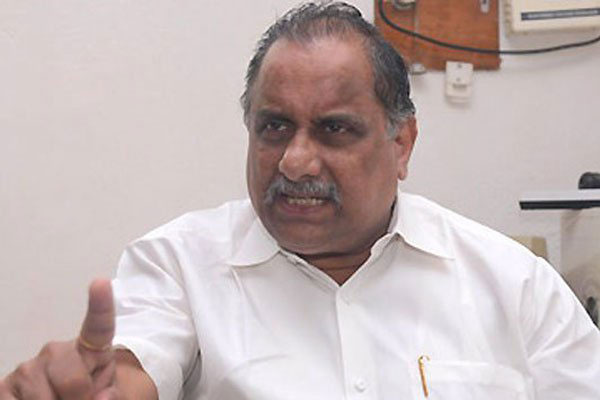 Is the political scene in Andhra Pradesh changing? Is another political force going to enter the fray in the state? Will this emerge as the proverbial third force in the Telugu state? These are the questions that are cropping up after the meeting that Kapu patriarch Mudragada Padmanabham had with the leaders from the BC and SC communities.
Mudragada, who is known to spearhead Kapu politics and is leading a movement for Kapu reservations in AP, had a very significant meeting at his residence in Kirlampudi of East Godavari district. No…. it's not a meeting of the Kapu leaders from various parts of the state. For a change had invited leaders from non-Kapu communities for the meeting.
On Sunday, convener of the twin Telugu states' Settibalija association Kudipudi Suryanarayana and Mala Mahanadu leader RS Ratnakar attended the meeting at Kirlampudi. Mudragada warmly hugged them and invited them to his residence, where the meeting was held. This meeting has suddenly raised the political temperature in Andhra Pradesh.
Speculations were rife over whether Mudragada Padmanabham is mulling a new political alliance. Political observers felt that Mudragada must be thinking of a political outfit as an alternative to both the TDP and the YSRCP. It is a no-brainer that Mudragada is no political pushover. He is a charismatic heavyweight who knows how to play politics. All the other political parties and political watchers are now gathering information about this meeting.