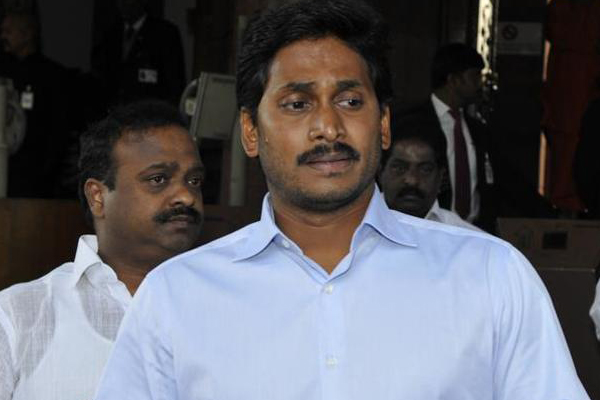 Indeed it is a big decision for Opposition leader Jaganmohan Reddy to allow prominent Kapu leader Vangaveeti Radhakrishna to resign from the YCP. Such a thing is not advisable in an election year. YCP senior leaders have tried hard to persuade and convince Radha to accept Machilipatnam Lok Sabha ticket. But Radha stuck to his demand for Vijayawada Central assembly segment ticket. Why Jagan did not agree to fulfill Radha's demand?
Political circles are full rumours that Jagan has got reports from his party sources over how the Kapu vote bank is not going to benefit the YCP in any manner. Initially, it was thought Vangaveeti family could make some difference by bringing Kapu votes in Guntur, Krishna and Godavari districts. As elections are drawing near, there are reports the Kapu voters are polarising between Pawan Kalyan and the Telugu Desam Party.
Sensing this mood in voters, Jagan has even tried to attract backward classes communities in Godavari districts by promising to meet their demands. In such a political scenario, Jagan did not fulfill Radha's demand as the Vangaveeti family was not going to bring additional advantage right now. Electoral calculations will eventually dictate the political decisions ahead of elections. Now, TDP is trying to win over Radha to gain more strength.
Telugu360 is always open for the best and bright journalists. If you are interested in full-time or freelance, email us at
Krishna@telugu360.com