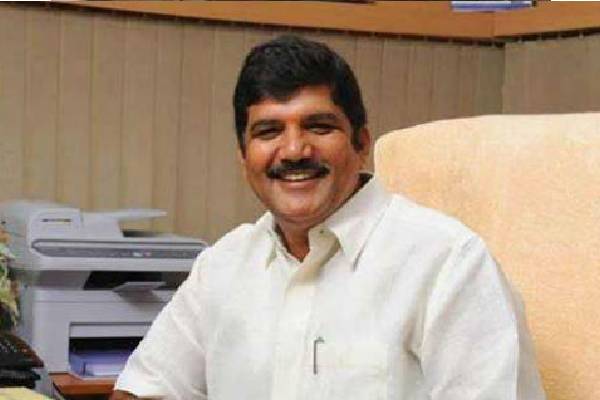 Ministers in the State Cabinet are shell-shocked at the mere teaser released by TDP supremo, Nara Chandrababu Naidu, at Mahanadu in the name of Guarantee to the Future of the People and the State and when the real film is out Chief Minister, Jagan Mohan Reddy and his batch have to pack up their baggage, former MLA and TDP senior leader, Dhulipalla Narendra Kumar, remarked on Tuesday.
Narendra told media persons at the party headquarters here that when Chandrababu began talking about the future of the people, Jagan and his team began trembling about their future. About 15 Cabinet Ministers have come out openly on the mere TDP teaser and this is a clear indication that those who are in the ruling are getting scared of the TDP and Chandrababu Naidu, he stated.
"Why are the Ministers going berserk and tearing off the papers containing the points announced by Chandrababu. The TDP supremo is only making certain attempts to come to the rescue of those who have fallen victim to the barbaric rule of Jagan," the former MLA said.
Chandrababu, making Mahanadu as a platform, had only announced certain schemes to save those who have lost everything in the past four years, he said and asked as to why the Chief Minister and his Cabinet colleagues are becoming nervous on this.
Except looting the State and taking the innocent people for a ride, Jagan and his Government did nothing for the State in the past four years, Narendra remarked. Stating that the Polavaram project, which is the lifeline of the people of the State, has turned into a barrage after Ambati Rambabu has become the Minister for Irrigation, the TDP senior leader felt that this inefficient Amabati Rambabu has no right to talk about Chandrababu.
Dhulipala Narendra asked YSRCP MLA, Kodali Nani, as to why he was removed from the Cabinet by Mr Jagan. "Naani should always remember that he is able to open his mouth now only due to the B-Form issued by Chandrababu," the TDP leader remarked.
When severe attacks were made against the Backward Classes (BCs) during Jagan regime, Minister for Housing, Jogi Ramesh did not open his mouth but now he is vying with others to tear the copies of the TDP manifesto, Narendra maintained.