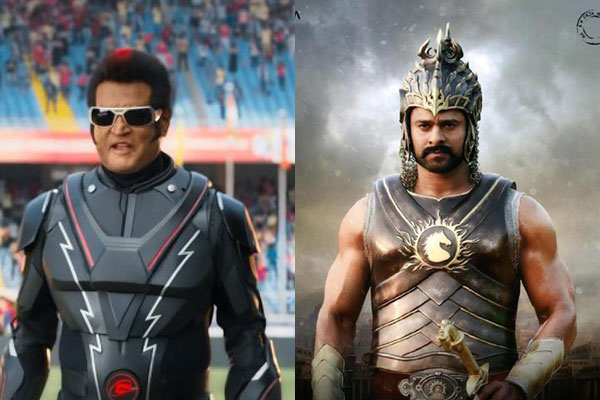 All eyes are on Rajinikanth's much awaited science fiction thriller 2Point0, which is the follow up to the 2010 blockbuster Robot. Director Shankar made this as a visual extravaganza with a whopping budget. The teaser and trailer of 2Point0 gave a glimpse of the grand visuals with spectacular VFX shots. Now, the big question is whether 2Point0 can be as successful as Baahubali series at box office.
SS Rajamouli's Baahubali series emerged as a massive hit because of its nativity factor. The story has a strong emotional point with plenty of drama. These elements have struck a chord with all sections of audience. Going by the looks of 2Point0 trailer, it seems like Shankar is banking heavily on VFX-heavy visual effects and lavish making as the selling points for the film.
In terms of its technical standards, 2Point0 will surely match the high expectations. But, the question is whether there is enough drama and emotional content in the story to emerge as successful as Baahubali. We have to wait till November 29th to find out.