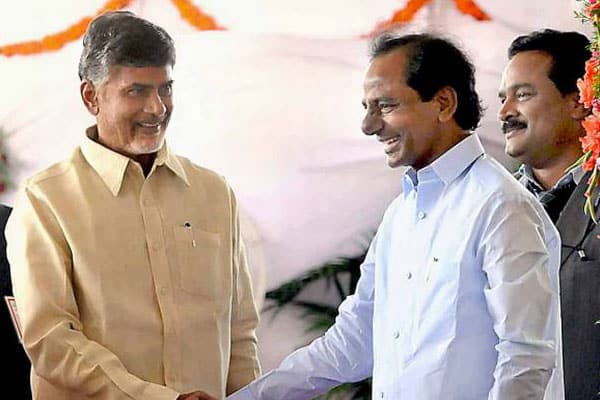 Probably for the first time in the last decade or so, the Telugu states are playing a key role in national politics. Many allies of BJP party are likely to follow the footsteps of TDP, which recently left the NDA alliance. Parallelly, KCR is coming with an alternative to BJP and Congress pacts. At this juncture, any move from either KCR or Chandrababu Naidu is going to have an impact at the Centre.
Amidst such situation, KCR's meeting with Mamata Banerjee sent warning bells in the BJP camp. Adding to his, KCR's meeting with Telugu states Governor has raised few more speculations. It is learnt that KCR shared with some key information about his future plans with Governor ESL Narasimhan, the need of 'Third Front' in the nation, and TDP's exit the NDA alliance.
This move of KCR can be perceived as a move to bring Chandrababu on board. Close sources hinted that KCR sees the Governor as a 'connecting bridge' between him and CBN. With rumours surfacing about T-TDP and TRS alliance in Telangana, and Chandrababu's willingness to be a part of the 'Federal Front', the KCR – Governor has gained political importance.