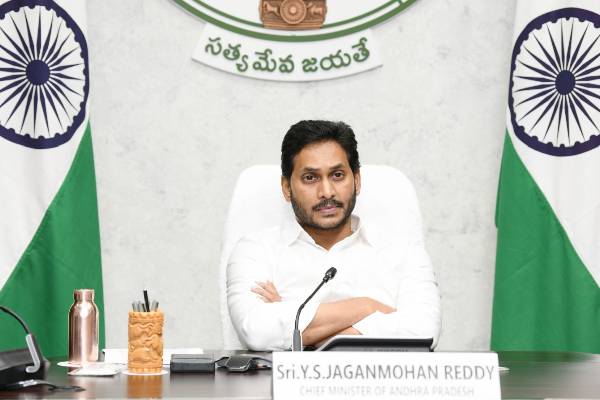 There is quite interesting discussion doing rounds in the political corridors of Andhra Pradesh about the impending general election.
With the Election Commission announcing the schedule for the general election in Karnataka and Chief Minister Jagan Mohan Reddy making a second trip to the national capital in a fortnight, the discussion picked up momentum.
The graduate MLC elections and the subsequent MLC election from the Assembly have raised the hopes of the opposition TDP on its increasing popularity among the people. The TDP also saw growing unrest among the people and in the increasing anti-incumbency.
The TDP and the Jana Sena have been intensively campaigning against the government and building anti-incumbency, which resulted in the defeat of the ruling YSR Congress in the graduate MLC elections. The unemployment problem has now come handy for the TDP to campaign and thus win the hearts of the graduates.
Sources say that Jagan Mohan Reddy is now worried about growing anti-incumbency among the people. He is said to be exploring the options of restricting the spread of anti-incumbency and the increasing popularity of the opposition TDP.
Jagan Mohan Reddy is also said to be firm on cutting the TDP and the Jana Sena to size and restricting their winning chances in the next elections. He had set the target of 175 Assembly seats for his party leaders.
However, the defeat in the MLC elections had come as a rude shock to Jagan Mohan Reddy who is now focusing on setting his house in order. He is likely to hold a meeting of his party MLAs and other leaders in the next couple of weeks to review the party's debacle in the MLC elections.
In this background, it is widely said that Jagan Mohan Reddy is contemplating on going for early elections not giving enough time for the opposition to prepare itself for the polls. The move is also to avert the consolidation of the anti-incumbency among the people.