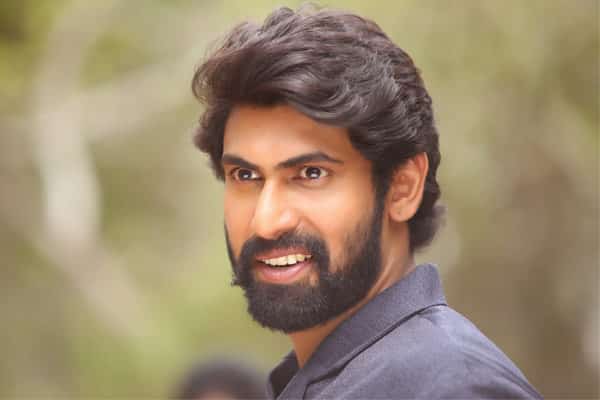 Actor Rana Daggubati, who is proud of forthcoming Telugu political drama "Nene Raju Nene Mantri", wishes his grandfather and legendary producer D. Ramanaidu was still around to see the film.
At the pre-release event of "Nene Raju Nene Mantri" on Wednesday, Rana expressed regret over not working with his grandfather even in a single film.
"I'm very proud of 'Nene Raju Nene Mantri'. The only regret is that my grandfather couldn't see the film. Wish he was still around. I regret not having worked with him even in one film.
"Since his passing, a lot of positive things happened and I know he is blessing me from above," an emotional Rana said here.
Directed by Teja, the film marks Rana's first time collaboration with his father D. Suresh Babu, a popular producer who currently heads the home banner Suresh Productions.
"I have worked with my dad for this first time in this film. We always talk about films at home but to finally join hands for this project was special. It was one of the finest experiences of my life," he said.
Rana plays a politician in the film, due for release on August 11. It also stars Kajal Aggarwal, Navdeep, Catherine Tresa and Ashutosh Rana.
"Director Teja is a huge fan of MGR, and he grew up in Chennai idolizing him. What really inspired him was the greatness of MGR, and his rise from a film star to a leader," he said, clarifying that the film is not based on the life of MGR," Rana had earlier told IANS.
Many things about the film are a tribute to actor and late Tamil Nadu Chief Minister M.G Ramachandran (MGR).
""The film will feel like real events but it will all be fictional. When we did 'Ghazi', we were aware that it was a true event but nobody really knew what had actually happened because everything was classified. But we ensured everything that happened in the film should feel real," Rana said.
The MGR connection extends to the film's Tamil title "Naan Aanaiyitaal", a line borrowed from the yesteryear actor's hit film "Enga Veetu Pillai".