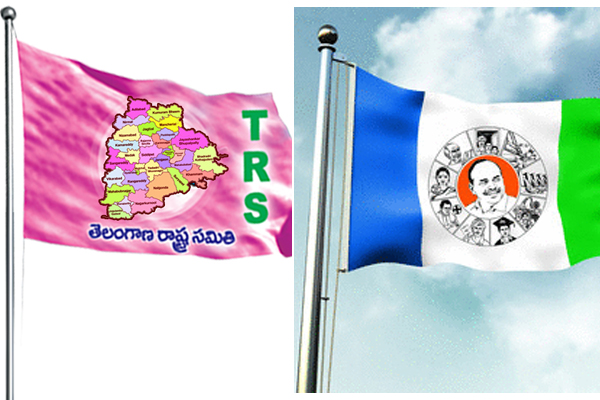 As the elections are approaching, the doubts are being clarified on the true nature of links between Jaganmohan Reddy and Telangana CM Chandrasekhar Rao. There is speculation that the YCP is a sleeping partner in KCR's Federal Front and that Jagan is the only regional leader who is dancing to the tunes of TRS boss. Moreover, there are also rumours that it is PM Modi who is behind KCR's Federal Front which is aimed solely at dividing the anti-Congress vote banks.
In the past few weeks, election consultant Prashant Kishor's team is camping in Hyderabad only to supervise the selection and distribution of MP tickets in both Telangana and AP. PK is known for his active links with PM Modi and he previously worked for the victory of the BJP.
Now it is confirmed that KCR and Jagan are mainly focused on winning maximum MP seats so as to impress upon PM Modi and BJP President Amit Shah. This is the reason why the YCP MP candidates are selected only after final approval from KCR and Prashant Kishor from Hyderabad. KCR and Jagan have promised to get maximum MP seats out of the total 17 in Telangana and 25 in AP to help Modi in future government formation.