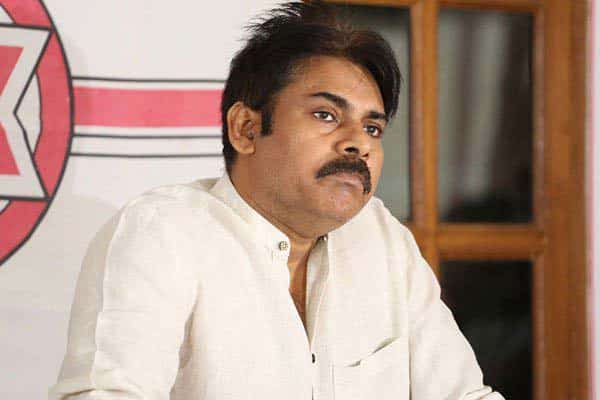 Telugu Desham Party and YSR Congress Party are two big regional parties in Andhra Pradesh with varied conventional supporters. YSRCP President YS Jagan Mohan Reddy through his nine promises enthused the election mode at the plenary. Nonetheless, K Pawan Kalyan declared that Jana Sena Party would be contesting in 2019 elections in all constituencies. The opposition party which deplores JSP occasionally, did not mention a word about the newbie during the plenary.
This is categorically a well thought move to subvert Kalyan's party. JSP is going through organizational setup and is yet to get into full time politics. YSRCP has almost put in place its strategy for the upcoming elections. Kalyan's full time entry is going change political equations and Jagan's party might feel the heat. The vote bank will get divided especially when the growing number of important parties contesting in elections. Division of votes reduces the chances of winning. One competitor is too much. Also, YSRCP cadre needs to be stabilized and strengthened to avoid last moment turncoats. Pointing fingers at JSP will be detrimental for YSRCP dynamics.
A significant change is Jagan's stance on Special Category Status for Andhra Pradesh. It is not listed in his 9 assurances but the YSRCP supremo did mention that he would ask his MPs to resign if needed. Kalyan in his earlier conversations seemed that he wouldn't give up his fight for special status. Also, the JSP chief said that he would take up a Padayatra from Anantapur but never reverted while Jagan came out with date, place and plan for his foot march.
It may be noted that prominent YSRCP leaders Vijayamma, Sharmila and Roja critiqued not only TDP but also Congress. They went soft on BJP, but there was no mention of JSP. While Sharmila on Sunday said that Chandrababu Naidu won because of Narendra Modi's Personality, it was only on Tuesday Nagari MLA Roja acknowledged that Kalyan was another reason for TDP's win apart from Modi. Formulating the battle two years in advance will purportedly benefit Jagan with the political calculations.