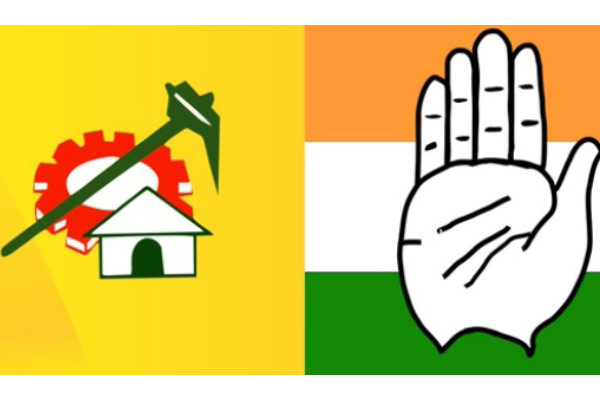 There are far less chances for the Telugu Desam Party and the Congress to have an alliance in the April-May general election this year. Both the parties' leaderships are giving ample indications about this. The TDP is considering an alliance with the Congress will badly damage its electoral prospects just because the voters will not accept this arrangement like in Telangana. The TDP is from the beginning fighting against the Congress and their coming together will not go down well with the people.
AP CM Chandrababu Naidu has discussed this topic with Congress President Rahul Gandhi. They agreed that their parties would work together against the BJP at the national level regardless of the problems coming up in Assembly elections. The same is the case with the Trinamool Congress, Samajwadi Party and Bahujan Samaj Party. Rahul Gandhi had also directed his party leaders to prepare for a flexible arrangement where the national level interests should be the main criterion.
Going by these indications, political circles are full of rumours that the TDP will fight the battle alone without any allies in the coming election. YSR Congress Party will also have to fight alone as any alliance with the BJP will hurt the electoral chances of both parties because of the prevailing anti-BJP mood in the state. It is only Pawan Kalyan who is tying up with the Left parties but this front is not a major contender for power.
G.Ravikiran
Telugu360 is always open for the best and bright journalists. If you are interested in full-time or freelance, email us at
Krishna@telugu360.com