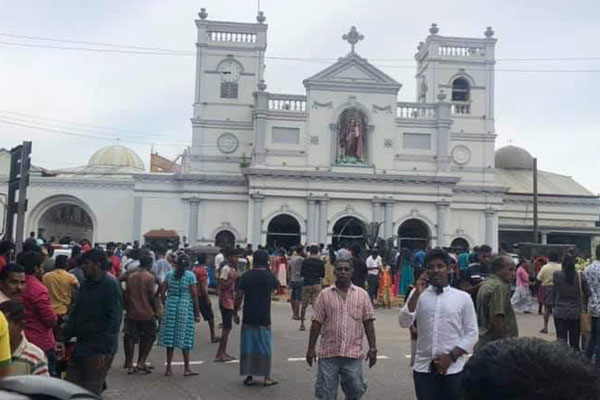 The death toll in multiple bomb blasts is increasing day by day in Colombo and surrounding towns. By this afternoon, nearly 290 innocent people were killed while 500 others sustained injuries. There are fears that the toll may increase further in these suicide bomber attacks. Meanwhile, the investigating officials arrested 24 terror suspects who are linked to various organisations having links with the ISIS.
The authorities defused a pipe bomb set up near the airport today. The country-wide searches were continuing to locate and defuse bombs. The police lifted the curfew in affected places in Colombo for normalcy to return there. There were six Indians who were killed in these blasts, according to the Indian High Commission authorities in Sri Lanka.
It may be recalled that the terrorists have set off these bomb blasts at eight locations in all. The churches and hotels were their prime targets in all the areas. The security and police forces were on high alert following the detection and defusing of one more bomb at the airport.
Telugu360 is always open for the best and bright journalists. If you are interested in full-time or freelance, email us at
Krishna@telugu360.com