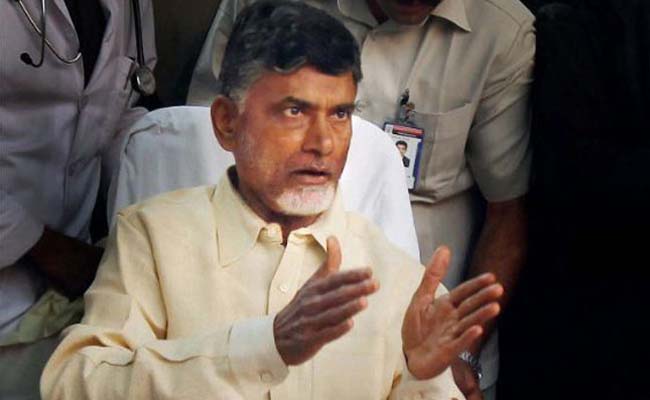 Chief minister N Chandrababu reiterated that the state government was committed to extend reservations to Kapus. Addressing media after a marathon cabinet meeting Thursday, the chief minister said the government was aware that there were poor among the Kapus who need to be taken care of.
In the same breath the CM observed that the opposition to the Kapu reservations by the BC leaders was not good. " Leaders from the backward castes should desist from issuing emotive statements against Kapu reservations. There is need for them to be accommodative to the Kapu reservations," Naidu said.
Assuring the BC that the government would never give short shrift to the BCs , the CM said BCs were backbone to the Telugu Desam party and he would ensure that the justice to the Kapus does not mean the injustice to the BCs.
Cautioning Kapus not to be misguided by the criminal elements, the CM said he would always keep in mind how Kapus reposed faith in the Telugu Desam party in 2014 elections.
He, however, hastened to add that there was no way but through the appointment of the commission to extend the reservations to a caste.
" All parties promised to appoint a committee to accord BC status to Kapus during elections. Now they are changing tack to suit their political interests," he said.
Referring to violence at Tuni, Naidu said the miscreants set the Ratnanchal Express on fire by wearing the masks. " It was a pitiable scene to see the panicked women, old and children scrambling to escape being caught by flames," he said.
Attacking YSRC leader Jagan for politicizing the issue for selfish goals, Naidu asked why his father had not thought of and all others were silent when YSR was extending reservations to certain communities.
" A man who is accused in number of cases and who attends the court regularly can't have moral right to level charges against me," he said adding that," youth of the state would become criminals if they followed you."