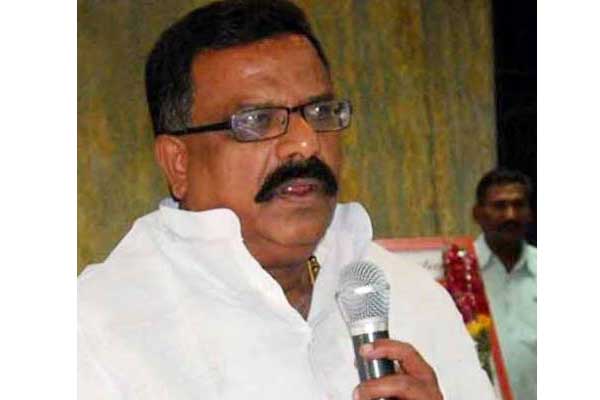 Peeved at the insult heaped on their leader at Rahul Gandhi's meeting in Anantapur district yesterday, followers of former union minister Kotla Suryaprakash Reddy locked the District Congress Committee office in Kurnool in the early hours of Wednesday.
The SPG people guarding the AICC vice president who was attending the 10 the anniversary program at Bandlapalli vilalge refused former Union Minister of State for Railways Kotla Jayasuryaprakash Reddy to enter the venue of the meeting. The SPG personnel refused entry as they found no name of Kotla in the list of dignitaries invited to the public meeting.
feeling insulted Reddy, son of former Chief Minister Kotla Vijayabhaskara Reddy, returned to Kurnool in a huff after the incident. Kurnool DCC president BY Ramaiah and party men who went in several cars, returned to Kurnool along with their leader.
But later it was found that Reddy's name did find place in the list but it was written as KJSP Reddy, short for Kotla Jaya Surya Prakash Reddy.
Kotla did not take the calls from PCC president Raghuvira Reddy. when the latter wanted to explain the typing error in the list.
The incident infuriated the his followers in Kurnool town who locked the DCC office and the main gate on Tuesday midnight.
Meanwhile Kotla told newsmen in his native village, Laddagiri, that he was hurt by the shabby treatment by the SPG personnel. He however, denied speculation that he was planning to quit Congress and join a different party.