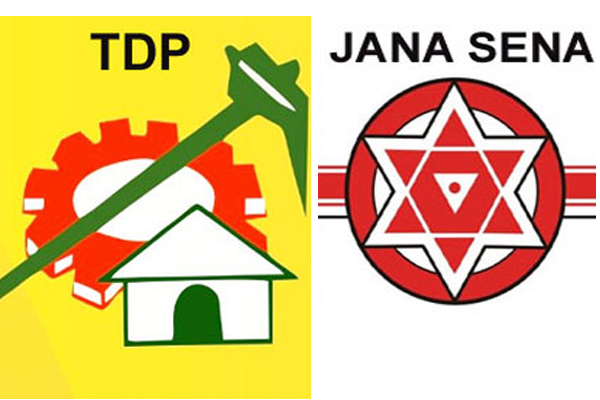 The TDP's 5 per cent reservation for Kapus has created opportunities for the TDP to get support from the Jana Sena Party in future electoral scenarios. By coming out with the separate Kapu quota, CM Chandrababu Naidu made a calculated move to come closer to the prominent vote bank in Godavari districts. This has also brought TDP closer to Jana Senani Pawan Kalyan. There are reports Naidu's latest move has drawn tremendous response even from the Jana Sena cadres in East and West Godavari districts.
Already, the TDP is making hectic efforts to bring major Kapu leader Vangaveeti Radhakrishna into the TDP. Since Radha resigned from the YSR Congress Party, the TDP leaders are in touch with Radha and they have offered the MLC ticket after the coming election. There are indications Radha is also considering to join the TDP rather than the Jana Sena party regardless of some of his friends favouring Pawan Kalyan.
While Jagan is breaking all links with the Kapu vote bank, the TDP is carefully building bridges with this community to ensure its certain victory in the elections. Seeing the latest developments, analysts say there is every chance Pawan may tie up with the TDP prior to the polls or he may support the TDP after the election. The Kapu quota is going to emerge one of the major election planks for the TDP.
G.Ravikiran