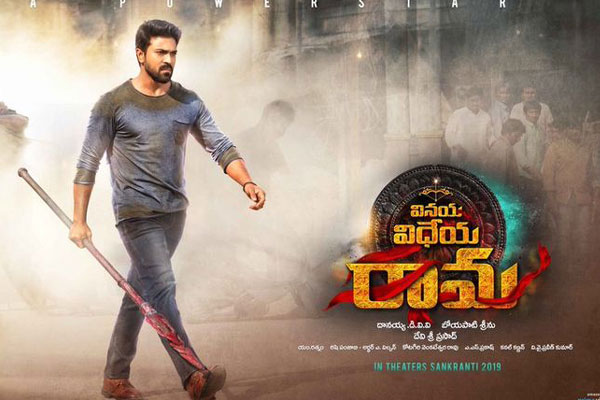 'Vinaya Vidheya Rama' Overseas Profit Loss Statement
Boyapati's directional film Vinaya Vidheya Rama starring Ram Charan, Kiara Advani in lead roles was released on January 11th 2019. Produced by D. V. V. Danayya, the film has collected a gross of $253,196 to become the second least grosser for a Ram Charan starrer behind Thoofan ($68,105 gross).
Coming to Profit loss details, the film has collected a distributor share of $116,364 which comes down to Negligible after deducting the expenses like VPF & Publicity. From Non-USA markets it has fetched another 1.20 Crores INR,which is the total overseas distributor share for the film. The film was sold for 6.20 Crores which means the distributor has ended up with a loss of 5 Crores. The film is a huge Disaster as the distributor is unable to get any share from USA and ending up with a huge 80% percent loss on the investment.
| Theatre Chain | Gross | Distributor Share |
| --- | --- | --- |
| Regal Cinemas | $69,390 | $26,368 |
| Cinemark | $87,953 | $35,181 |
| Marcus | $14,898 | $7,449 |
| 8k Cinemas | $12,066 | $6,033 |
| Others | $68,889 | $41,333 |
| Total | $253,196 | $116,364 |
| VPF & Publicity | | $115,000 |
| USA Share (Excluding VPF) | | Negligible |
| Other Countries Revenue | | 1.20 Crores |
| Overseas Rights | | 6.20 Crores |
| Profit/Loss in INR | | 5 Crore Loss |
Verdict: Disaster