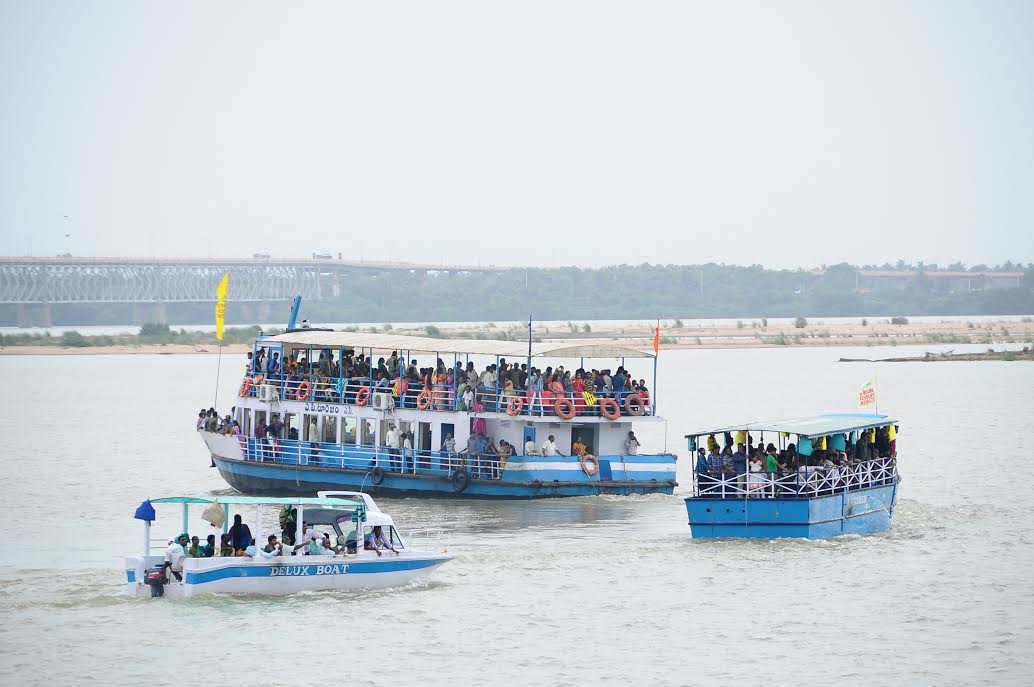 The river Godavari is described as sheer poetry in motion and many a poet is fascinated by it. It has not only inspired all writers of Andhra Pradesh and the region has produced some of the greatest poets in Telugu literature.
To begin with, the first known poet -`Adikavi' Nannaya Bhattaraka belonged to this place and his translation of `Mahabharatha' are the first as well as the best in Telugu literature. He was said to have been assisted by Narayana Bhattu who was also a luminary.
The great Srinadha who penned `Sringaranaishadham' and Vemulavada Bhimakavi, known for ruthless criticism through poems, and the great reformer and writer Kandukuri Veeresalingam Pantulu are unforgettable in Telugu history.
Pavuluri Mallana was said to be the first `science poet' having described mathematics in poems, humour writers Chilakamarthi Lakshminarasimham whose `Gayophakyanam' sold over one lakh copies in early 20th century and Bhamidipati Kameswara Rao, the poet-duos of Tirupati Venkatakavulu and Venkataparvateeswara Kavulu who enthralled audience by reciting poems extempore, Kokkonda Venkataratnam who was a writer and contemporary of Veeresalingam Pantulu and founded the Gauthami Granthalayam in Rajahmundry, Panuganti Lakshminarasimha Rao who wrote the caustic `Sakshi' and Mokkapati Narasimha Sastry who wrote `Barrister Parvatisam', short story writer Sripada Subrahmanya Sastry, Kokkonda Venkataratnam, Sripada Krishnamurthi Sastri, were natives of this region.
Among later generation of poets were Devulapalli Krishna Sastry, Devarakonda Balagangadhara Tilak, Madhunapantula Satyanarayana Sastry, Avantsa Somasundar, Ismail, and Addepalli Mohana Rao.
The prolific writer Kovvali Lakshminarasimha Rao who wrote as many as 1,000 novels and stories for films, another film writer Bhamidipati Radhakrishna, Ushasri, Sanskrit poet Chilukuri Ramabhadra Sastry, freedom fighter and writer Krovvidi Lingaraju all belong to this region