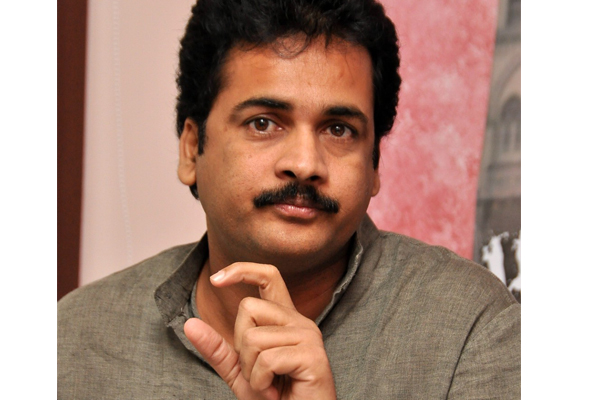 Actor Shivaji wore a black shirt and launched anti-Modi protest standing the waters of Krishna river. He says purification of the river water is needed as PM's arrival has made it impure and polluted. Shivaji mocked Jana Senani Pawan Kalyan and Opposition leader Jaganmohan Reddy for their not taking part in 'Modi Go Back' protests held all over Andhra Pradesh and for not bringing pressure on the BJP on special status and other promises.
What happened to the 'paachi laddus' (stale laddus) comment made by Pawan Kalyan some time ago? Jana Senani made fun of TDP for accepting special package at that time. But now why is Pawan silent and why is he not putting his demands in front of Modi during his present visit? asked Shivaji.
The controversial actor had also launched a direct attack on Jaganmohan Reddy for his silence on the special status and other bifurcation promises. Jagan says he has been fighting for AP demands for a long time and how is it that he is not fighting against Modi now? asked Shivaji. The actor defended and supported AP CM Chandrababu Naidu's visit to Delhi to hold deeksha protest there for AP cause.
Telugu360 is always open for the best and bright journalists. If you are interested in full-time or freelance, email us at
Krishna@telugu360.com