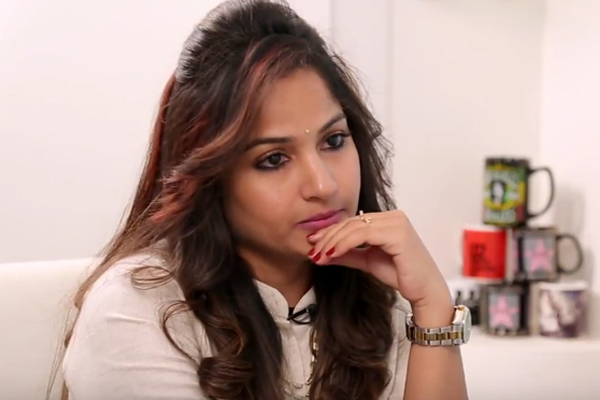 Kathi Mahesh's comments on Ramayana are getting criticism from several people. It is known news that Kathi Mahesh made scathing comments on Ramayana and Hindu gods. Later several cases have been filed on Kathi Mahesh across Telugu states. Today actress Madhavi Latha, who recently joined BJP fired salvos on Kathi Mahesh. She went on to say "I will have to beat Kathi Mahesh with Chappal" and she also commented that "Kathi Mahesh's wife left him as she was not able to bear his torture". She made these comments during an interview given to a Telugu news channel today.
On Kathi's comments about Sita would have better enjoyed her life, had she stayed with Ravana instead of Rama, Madhavi Latha questioned, "who is Kathi and what is his qualifications to decide what Sita should have done". She also opined, had he made such comments on other religions, he would have faced serious consequences by now.
Madhavi also told, if Mahesh thinks Ramayana is just a story he has to keep quiet. Just because he has freedom of speech, he can't talk whatever he wants. She told, his wife left him without even taking divorce legally as she was unable to bear his torture. She added, Mahesh doesn't know how to respect women and that is also the reason for Mahesh's wife leaving him. Meanwhile, she also fired on Babu Gogineni for his earlier comments that "Rape case should be filed on Sri Krishna".
Already Paripoornanda swamy and Naga babu fired on Kathi Mahesh and now Madhavi Latha joined that bandwagon but she made fierce comments on Kathi.