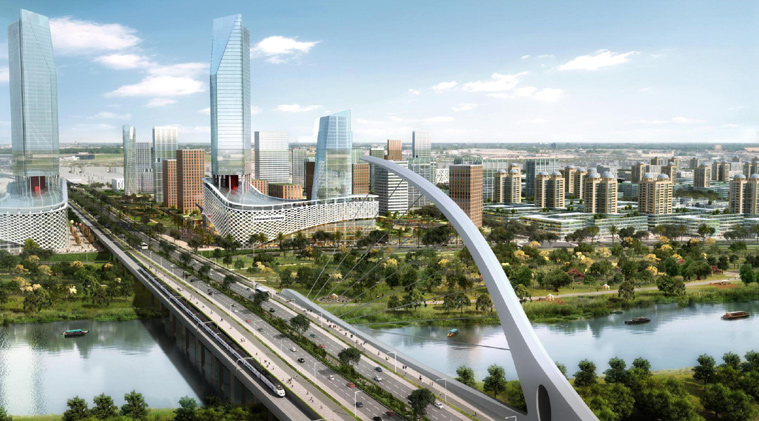 The Andhra Pradesh government is all set to cut down an extent of 43,000 acres of forest near Vijayawada-Guntur districts to make room for the proposed mega city of Amaravati which is expected to outdo all other metros in India.
The irony  is that this is happening days after launching of a massive campaign across the State to plant saplings to improve green cover in Andhra Pradesh,
Already there is a lot of resentment  over the way about  35,000 acres of fertile agricultural lands on the banks of river Krihna were being destroyed for the capital development, the government has now decided to use forest land in Krishna, West Godavari and Guntur districts for the same purpose.
This was disclosed by none other than Chief Minister N Chandrababu Naidu himself soon after the master plan of the seed capital was presented  to him in Rajahmundry  by the Singapore team on Monday.
"The Centre has agreed to our request to de-notify the forest land to an extent of 43,000 acres near the proposed capital city to use for the requirements of the new capital. This means, apart from the 33,000 acres of land procured around Tullur from local farmers, even this 43,000 acres of land will be used to construct world-class Amaravati city," Naidu said.
The Chief Minister's dream city might turn the new capital region into a concrete jungle, and of course with some green patches like parks here and there.