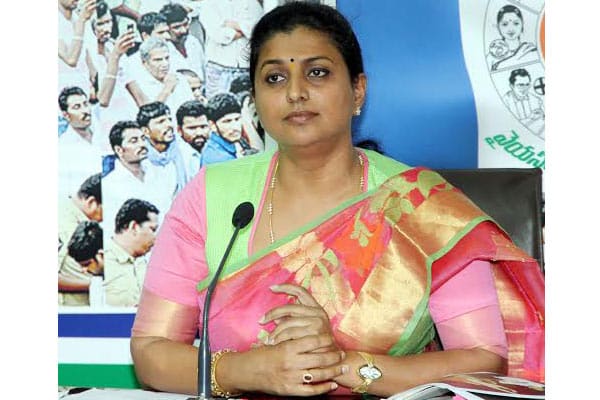 Nagari MLA Roja taking serious objection of Minister Bhuma Akhila Priya's complaint on Y S Jagan Mohan Reddy, said that "Akhila Priya is the Lady Pappu of Chandrababu's Cabinet"
She said that the Minister of tourism is not even entitled to criticize Jagan. She accused that posts are more important to Akhila Priya than her parents. She said that the TDP leaders are petrified with the response to the YSRCP's Nandyal public meeting on Thursday.
Speaking to the media on Saturday, YSRCP leader said that TDP leaders used abusive words like "Pshyco", "Maniac" to describe Jagan and even threatened to see the opposition leader's end.
Roja asked questioned "what happened to the Chandrababu's election promise of including Kapus in BC?". She accused the TDP government for obscuring DWCRA women. She said that the voters are ready to teach TDP a lesson.