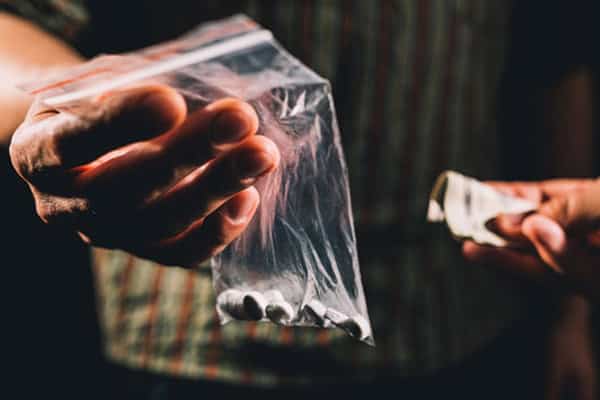 Shocking facts revealed during investigations of a narcotic drug racket busted here last week have sent alarm bells ringing over the use of "highly destructive" substances by students.
Revelations about use of LSD and MDMA — commonly called Ecstasy — by students as young as 13, has rattled educational institutions and parents alike.
Both LSD and MDMA, referred to as "recreational" drugs, have devastating impact on an individual's health and future. "They develop psychiatric symptoms. Both these drugs mess with the brain. The user starts losing memory power and thinking capacity," Dr Bharath Kumar, consultant psychiatrist at Apollo Hospitals, told IANS.
Lysergic Acid Diethylamide (LSD), derived from the extremely poisonous ergot fungus, is one of the most potent mood-changing chemicals and can lead to terrifying thoughts, fear of losing control, fear of insanity and death.
Methylenedioxymethamphetamine (MDMA) alters the mood and awareness of surrounding objects and conditions, and produces feelings of increased energy, pleasure, emotional warmth, and a distorted sensory and time perception.
The Prohibition and Excise (P&E) Department, during its investigations so far, found that as many as 1,000 students of schools and colleges had been taking the drugs. What is more shocking is that students of even Classes 8 and 9 are addicted.
Students coming from affluent families and studying in reputed international and corporate schools were identified as the drug abusers.
P&E director Akun Sabharwal, while not revealing the names of the students involved, has sent advisories to 27 colleges and 26 schools with a sizable number of drug abusers.
The institutions have been asked to keep a tab on erratic/deviant behaviour by students, monitor the shops in their vicinity and counsel their wards.
The racket came to light after police arrested eight people involved in drug peddling. All of them are highly educated and include software professionals, employees of MNCs, an event management company, the owner of a start-up and a musician.
"It's just tip of the iceberg. The whole thing is yet to be exposed, said Bharat Kumar.
"These are very costly and not easily available drugs in our country. These drugs were rarely found even with foreigners. That they have brought it to the heart of the city and that too in schools, shows how wide and deep is the network," he added.
He believed the causes of drug abuse by students were multi-factoral; it could be any cause ranging from their background to a well-organised crime syndicate.
Psychologists and psychiatrists say the youth, mostly addicted to smoking or drinking, want to try something new. They start use the drugs without realising what they are doing.
Peddlers target dominant youngsters in a group in a bid to penetrate a larger body of students. Initially, they supply it for free or at a nominal rate. Once the users get addicted, suppliers start demanding big money and even put conditions, say the investigators.
The drug abusers will be rash and intolerant. "They can be dangerous drivers on roads. They can't control emotions and can even kill somebody with no guilt or remorse," Bharat Kumar said.
T. Naga Lakshmi, consultant psychiatrist at KIMS Hospitals, believes the main factor for the drug abuse among students is lack of proper parenting.
"In many cases, both the parents are working. They are not sparing time for children. They don't know what their children are doing, where they are going and how they are spending their time," she said.
Such parents give money, smartphones, other gadgets and costly gifts to the children to make up for not giving them love and affection, she pointed out.
"Availability of resources and money is a big factor. Children these days are getting pocket money not in tens and hundreds but in thousands. Each child gets Rs 1,500 to Rs 2,000 as pocket money every week," she said.
Holding smartphones responsible, she said the students fall in bad company through social media apps like WhatsApp and even come in touch with people connected with the drug racket.
Doctors feel when the youngsters start using drugs, their parents miss the symptoms. "There is no drug without symptoms. Such youngsters when they go back home will be intoxicant, irritable and mischievous but the parents are not alert enough to identity the symptoms," said Bharath Kumar.
Lack of moral and ethical teaching in schools is seen as another factor. "The schools teach only the subjects which fetch marks to the students. Moral science should be taught so that children learn how to live as a good individual and mould their personality," Naga Lakshmi added.