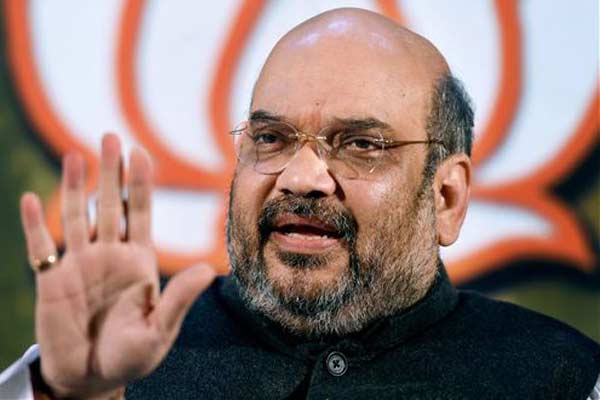 While Prime Minister Narendra Modi has successfully managed without opening his mouth in the month-long winter session of the Parliament, so that to avoid severe criticism from the opposition benches against his demonetization move, BJP chief Amit Shah is said to be losing cool these days to face heat from within party circles.
He wondered that senior party functionaries like central office bearers and MPs are also questioning this move. They even going to the extent that unless some urgent correction is made it would be disastrous to the party in the assembly elections to be held early next year in few states.
According to party sources, Amit Shah failed to control his temper in the meeting of BJP's national office-bearers as many of them expressed their misgivings and described the negative fallout of the government's move on demonetization.
Even some of them went to the extent of stating that party might not have faced such a serious crisis had Modiji gone for wider consultations before taking the decision. Losing his coolness following negative feedback of party's office-bearers irked Shah and reportedly shouted at them directed to make Modiji's historic decision a success.
One of the participants said to be went to the extent of saying that the party's image has started getting tarnished along with the image of Prime Minister Narendra Modi because of the government's demonetisation decision and that the government would have to do rapid course correction in order to win back the confidence of the people.
At a feedback meeting with party MPs from eastern Uttar Pradesh, Modi was told that party's electoral prospects in the state could be affected if the cash crunch is not resolved by mid-January. All MPs, who attended the meeting hold him that the "goodwill and enthusiasm in favour of the party" after the September 29 surgical strikes on terror launch pads along the Line of Control had been "overshadowed by the distress over note bandi (withdrawal of )".