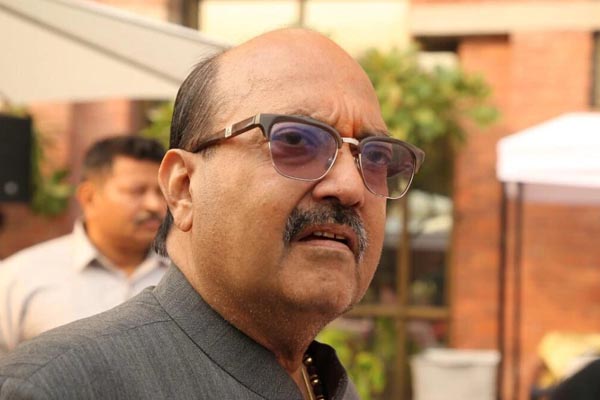 Former Rajya Sabha MP and Samajwadi Party leader Amar Singh who had been ailing and admitted to a hospital in Singapore on Saturday passed away. He was 64.
Singh was undergoing treatment for kidney ailments in Singapore. Two years ago, he had a kidney transplant and for the past three months, he had been frequently visiting Singapore for treatment.
Amar Singh was close to former chief minister Mulayam Singh Yadav, Amitabh Bachchan and Anil Ambani, often referred as the Holy Trinity. He was also close to Sahara chief Subrata Roy. Mulayam Singh had appointed Amar Singh as the party's general secretary and tasked him to strengthen the SP in Uttar Pradesh before elections. However, the senior Samajwadi Party leader was sidelined by Akhilesh Yadav after he became the chief minister.
Amar Singh's friendship with the Bachchans is too well known. He is believed to have bailed out Amitabh Bachchan after the Amitabh Bachchan Corporation Limited (ABCL) mired itself in a pile of huge debt. At that time, Amar Singh is known to come to the rescue of 'Big B' by helping him with his debt and got ABCL back on its feet.