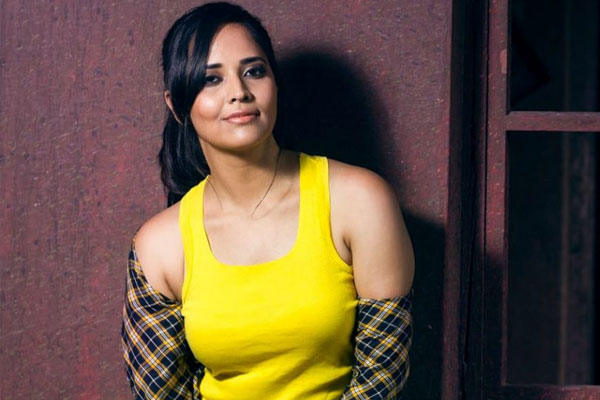 The absence of Anasuya Bharadwaj at the success meet of 'Meeku Maathrame Cheptha' has led to speculations. At the press meet held on Saturday morning, murmurs were heard that Anasuya got miffed with the team for not properly inviting her. Also, it is heard that she was not happy with Vijay Devarakonda's recent comment he made about her during the media interaction.
When asked how did he cast Anasuya in his film when she made some caustic remarks against him during 'Arjun Reddy' release, he said it was the director's choice. "If I was directing the film, I don't know whether I would have chosen her or not, but since I am not the director, it's his choice," reported Deccan Chronicle.
She miffed with Vijay Devarakonda's answer. Anasuya did a lot of promotions before the release. She played an interesting role that appears in the latter part of this buddy thriller.
Anasuya got fame with 'Rangasthalam' as an actress but she is very selective in her choice of films.