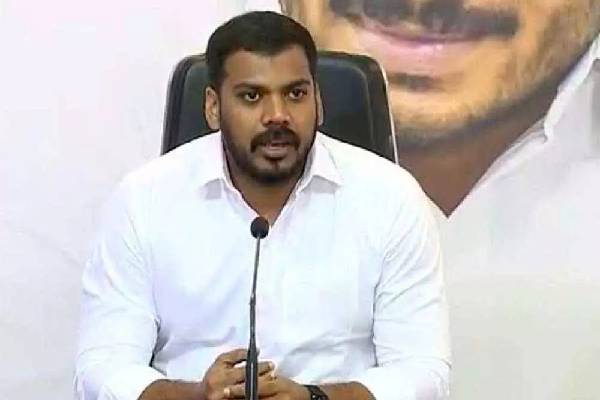 Less than a week after four MLAs were suspended from the party by the YSR Congress leadership, former minister and MLA P Anil Kumar said that he would quit active politics if any of the three suspended MLAs from Nellore district won the next election.
Speaking to media persons, Anil Kumar said that the MLAs have voted for the TDP and it is known to their conscience. He contested the statements of Mekapati Chandrasekhar Reddy and Anam Ramanarayana Reddy that they did not vote against the party, the former minister said that they should ask their conscience and speak the truth.
The former minister said that the party leadership had a secret code to identify cross voting by the MLAs. The party leadership checks voting patterns by the party MLAs and it has been there for years in every MLC or Rajya Sabha elections, he asserted.
He further said that he would leave Nellore district even if one of the three suspended MLAs get elected to the Assembly in the 2024 general election. He dared the three MLAs to win the general election. He said that none of the three MLAs would get any party ticket too!
When asked about his future, Anil Kumar said that he would stay with Jagan Mohan Reddy for the rest of his political career. He said he would contest if the party gave him a ticket or would support whoever is given the ticket.
The former minister said that every MLA now had won the election with the photo of Jagan Mohan Reddy. Even in the next election too, the MLAs would win only if they have Jagan Mohan Reddy's photo.