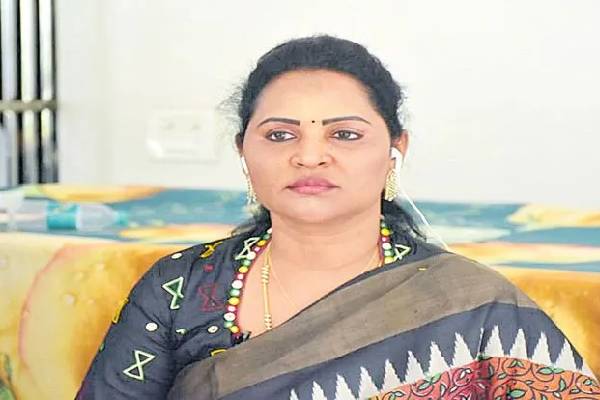 Indications are coming from the camp of Tadikonda MLA Undavalli Sridevi that she would force a by-election soon. She was suspended from the YSR Congress last week for allegedly voting for the TDP in the MLC election.
While condemning the charge that she had voted for TDP and questioning the party leadership for suspending her on flimsy grounds, Sridevi extended support to the Amaravati farmers. She said that she would soon meet the Amaravati JAC leaders and extend her support to them. She also wanted Amaravati to be the only capital of Andhra Pradesh.
Having extended her support to Amaravati, Sridevi is likely to be asked by the Amaravati farmers to resign and force a by-election. The opposition TDP and Jana Sena are also likely to suggest to the MLA to seek re-election with Amaravati as her slogan.
Well, former minister Perni Nani had also advised the MLA to resign and prove her strength by contesting the by-election.
While sources say that it is too early for Sridevi to decide on her resignation and Amaravati as her slogan for the by-election, she had reportedly started exploring the possibilities. She is also said to be reaching out to the TDP and Jana Sena leaders who have extended support to her.
She is said to be in two minds whether to join the TDP and contest or join the Jana Sena and contest the by-election. While a good number of her friends are suggesting her to join the TDP and contest, some of her well wishers have reportedly advised her to join Jana Sena and contest the by-election.
Sources say that Sridevi is in favour of contesting on the Jana Sena ticket as that would give her strength of the TDP as well, besides the Congress and the Left parties. The Congress and the Left parties are not going well with the TDP but have healthy relations with the Jana Sena.
Even the BJP voters are comfortable with the Jana Sena rather than the TDP. Given these political equations, Sridevi is likely to join the Jana Sena if at all she decides to quit and seek re-election.