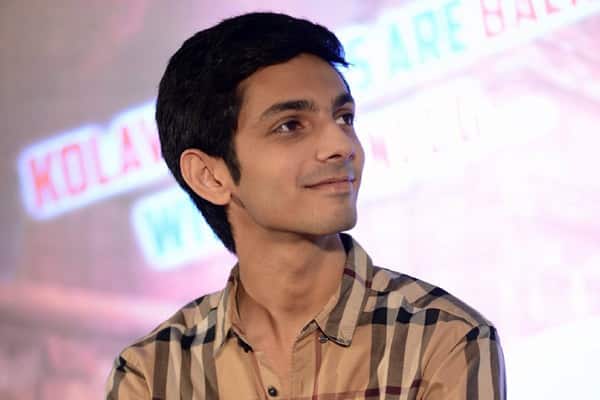 Whether you call it sentiment or coincidence, this is the fact. After Ilaiyaraja, most of the successful and top music directors from Kollywood tried their luck in Tollywood. But they failed miserably. To be precise grammatically, the movies they worked for in Telugu, failed at Box office irrespective of the fact whether they failed or not in providing right music for the film. To be frank, though music plays an important role in movie's success, fate of the movie doesn't solely depend on music or music director. Moreover, except in a very rare situations, music director can not turn the tide in opposite direction. But as per records, Telugu films of the music directors like AR Rahman, Harris Jayaraj, and Yuvan Shankar Raja all failed at box office. Now it seems Anirudh also joined that bandwagon.
The music directors that entered from Kollywood to Tollywood like A.R. Rahman, Harris Jayaraj, Yuvan Shankar Raja, and Anirudh – all have their debut movie in Telugu bombed at box office miserably. Surprisingly these music directors all gave very good music and did justice to their films and lived up to the expectations of their directors. However, despite very good music, these movies failed because of other reasons. Not just debut movies, but the subsequent movies also met the same fate and failed at box office.
A.R. Rahman' s debut movie in Tamil was Roja. That movie as well as it's music both are sensational hits. His Telugu debut movie in Telugu was "Palnati Paurusham". "Raagaala Chilakaa" song from this movie was a rage in those days. But the movie was utter flop. Subsequent films Gang master (Raja sekhar as hero) and Super police (Venkatesh) also duds at box office despite great tracks and music. Many people do not know that Bala Krishna's Nippu ravva movie has A.R. Rahman providing back ground music. Needless to say, all these movies are disasters and A.R. Rahman openly gave statement after Super Police movie that he is not open for straight Telugu movies and told he will not accept any Telugu movie in future. But he late worked on telugu movies like Nee manasu naku telusu, Nani, Ye Maya chesave, Puli, Sahasam swasagaa sagipo. All of them except "Puli" are bilinguals. Except Yem Maya chesave, al the films bombed at box office. One surprising thing is he re-used some of the songs from his flopped movies later in other language movies and those songs and movies were hits. For example he used "Babu love cheyaraa" song of Super police movie in Rangeela again (Yaaro sunlo jaraa) and both the song and movie are great hits.
After AR Rahman, it is Harris Jayaraj, who garnered most attention in Tamil Film industry. He made debut with Minnale movie ("Cheli" in Telugu). All songs of this movie (especially Manoharaa song) are super hits. He made debut in Telugu through "Vasu" movie (Venkatesh starrer) and provided great and peppy music but the movie was a flop. His subsequent movies like Gharshana (average), Sainikudu, Munna etc all failed at box office. Hero Ram Charan several times said, "Orange" movie has best album in his career. But that movie was also a dud and so is recent movie "Spyder".
Next is Yuvan Shanjar Raja and he also met the same fate. His debut movie in Telugu Seshu, and some of his notable films in Telugu like – Happy, Oye, Panjaa, Govindudu andarivade – all met ill-fate at box office. His movie Aaduvari matalaki arthale verule was hit and it is his only hit movie in Telugu. Like AR Rahman's Yem Maya Chesave, this is also a bilingual.
Anirudh, who is known as viral prodigy, recently entered Tollywood with much anticipated Agnyaathavaasi and that also became a miserable flop. We have to wait and see if he can change this sentiment with his next movie in the combination of Trivikram-NTR. However, in the industry that is ruled by sentiments, anything can happen – whether the makers will continue him or not also will be known in future. From ourside, we sincerely hope someone to break this sentiment.
AR Rahman discography in Telugu
Palnati Paurasham
Super Police
Gang master
Nee manasu naku telusu
Nani
Ye Maya chesave (bilingual) (Hit)
Puli
Sahasam swasaga sagipo
Harris Jayaraj discography in Telugu
Vasu
Gharshana
Sainikudu
Munna
Salute
Orange
Spyder
Yuvan shankar raja discography in Telugu
Seshu
Malli malli chudali
Aadanthe ado type
Happy
Raam
Raju Bhai
Aadavari Matalaku Arthale Verule

(bilingual) (Hit)

Oye
Panjaa
Mr Nookayya
Govindudu Andarivadele
Oxygen
Anirudh discography in Telugu
Agnyaathavaasi
Same way, some Tamil directors also failed miserably when they made straight Telugu movies as discussed in a previous article
Telugu360 is always open for the best and bright journalists. If you are interested in full-time or freelance, email us at
Krishna@telugu360.com