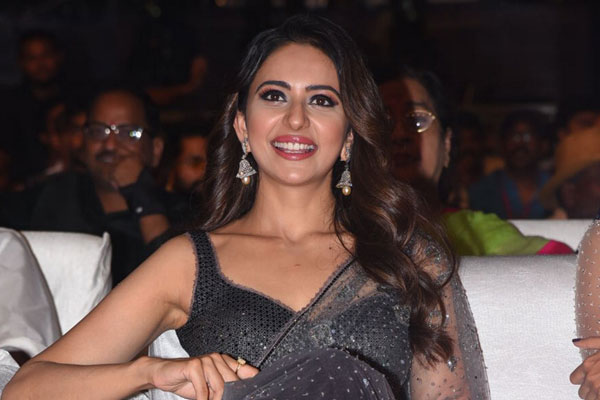 Tollywood Managers Silver Jubilee Event took place in a grand manner yesterday night in Gachibolwi Indoor Stadium, Hyderabad. All the shoots for the Sunday have been called off in advance after the event date was locked. Several stars made their presence and came in to support the managers who are the pillars of film production. Several star actresses performed live on stage in the event. Top actress Rakul Preet Singh too was on board to perform on stage.
When Devi Sri Prasad was performing on stage, Megastar Chiranjeevi made his entry. Devi performed for some of Megastar's songs in his presence. Soon after this, several celebrities like Kishan Reddy, Chinna Jeeyar Swamy joined the stage and their speeches took ample time. Keeping Rakul's performance aside, the organizers invited Megastar on to the stage. Rakul Preet who waited with patience walked out without performing live. The actress was irked after her performance got delayed and left the venue without informing.
Some of the comedians planned comic skits but they could not perform due to the lack of proper management in the event.