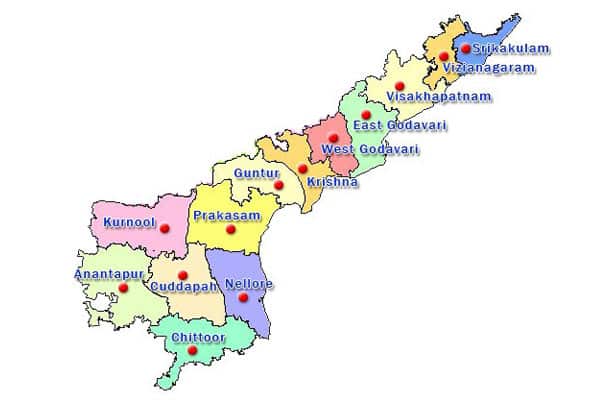 Amaravati, Sept 15 (PTI) Andhra Pradesh registered a Gross Value Addition (GVA) of 11.72 per cent to its economy in the first quarter of 2017-18 fiscal, thanks to the fisheries sector that alone contributed 42.09 per cent.
The national GVA average in the Q1 was recorded at 5.6 per cent. Growth in industries and services sectors in the state recorded a decline compared to the corresponding period, while the state fell short of its overall target in economic growth, achieving 11.72 per cent against the target of 16.23 per cent.
Chief Minister N Chandrababu Naidu released these figures at a meeting with all top bureaucrats in the state here today.
In monetary terms, the overall GVA achieved was Rs 1,19,652 crore against the target of Rs 1,24,480 crore.
Agriculture and allied sectors contributed Rs 23,374 crore, industries sector Rs 34,599 crore and services Rs 61,679 crore, according to government statistics.
The statistics also revealed that per capita income grew by Rs 14,214 to Rs 1,22,376 during 2016-17 fiscal, a 13.1 per cent increase over the previous year.
AP stood sixth overall in the country in per capita income with the national average being Rs 1,03,219.
The growth rate of industries sector declined from 10.49 per cent in the Q1 of 2016-17 to 8.05 per cent in the current years Q1. The target set by the government was 14.65 per cent.
Notably, numerous MoUs, to set up new industries and facilities in the state, were signed during the annual Partnership Summit held earlier this year.
The government, however, did not release the figures related to industrial investments that actually materialised.
In the services sector, the Q1 achievement was 8.67 per cent against the target of 13.90 per cent. In the corresponding quarter last year, the GVA of services sector was 10.16 per cent.
Overall, the agriculture and allied sectors registered a growth of 27.60 per cent, slightly more than the target of 26.21 per cent.
But it was only the fisheries sector, with a GVA of 42.09 per cent, that helped the overall growth of the primary sector.
Being a coastal state, AP is rich in aquaculture and prawn culture alone recorded 66.86 per cent growth while marine fishing grew at 4.18 per cent. PTI DBV ARS