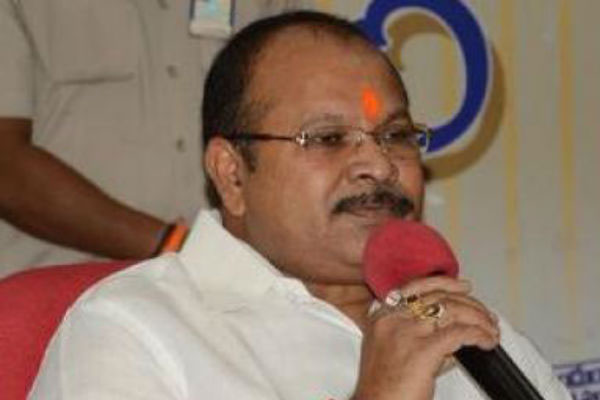 BJP AP President Kanna Laxminarayana is making non-stop criticism of CM Jagan Reddy on the issues of government narrow mindedness, religious propaganda and conversions. Kanna Tweeted a hard-hitting message saying that Jagan Regime is solely busy giving its party flag colours to government buildings. It's not even leaving temples. Given a chance, the ruling YCP leaders will paint every grain of sand and even rainbows in Andhra sky with their party colours.
Kanna said that the government madness has reached peak levels in Andhra Pradesh under Jagan leadership. No intellectual or IAS officer is daring to give right advice as they know it would make the YSR son very angry. While Kanna is exposing YCP excesses, his party MLC Somu Veerraju is making anti-TDP statements in order to dilute increasing anti-Jagan mood in the state.
Kanna has also criticised YCP for playing its role behind religious propaganda in Annavaram Satyanarayana Swamy Temple and at Bheemli Utsav. He also questioned whether it's correct to insert statues of a particular religion on the arch of Bhavani Island Resort.
రాష్ట్రంలో వైసీపీ పిచ్చి పరాకాష్టకు చేరింది.

బడిని,గుడినీ వదలని వైసీపీవాళ్ళు అవకాశం ఉంటే ఇసుకకి,ఇంద్రధనస్సుకి కూడా రంగులేసేలా ఉన్నారు.

అన్నవరంలో అన్యమత ప్రచారం,భవానీ ఐలాండ్లో అర్చిపై బొమ్మల ఏర్పాటు,భీమిలి ఉత్సవ్ లో మతపరమైన స్టాల్స్ ఏర్పాటు వైసీపీ మతవ్యాప్తిని సూచిస్తున్నాయి. pic.twitter.com/v34leSFvWH

— Kanna Lakshmi Narayana (@klnbjp) November 13, 2019