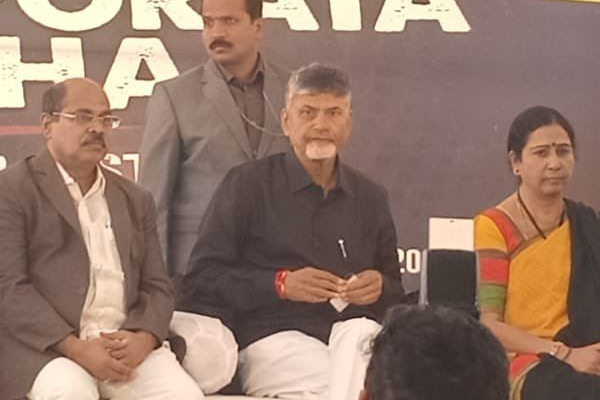 AP CM Chandrababu Naidu asserted that the Telugu Desam Party could not remain a silent spectator as the Modi government had caused lot of harm to AP state in the past five years. Naidu issued a strong counter to BJP National President Amit Shah's open letter to the AP people. Is there any other choice except to launch a nation wide protest against the BJP government at the Centre because of its indifference to AP's needs? asked CBN.
Recalling the issue of special package, Naidu said he agreed for it in the interests of the state and he demanded legality to this package to ensure justice but Modi was least bothered about this. It is one of the many reasons why the TDP was forced to take a firm stand and break away from the BJP eventually. The AP special status was something which was promised on the floor of the Parliament by the then Prime Minister. Then the present PM Modi should have taken enough steps to convince all and confer the status on AP to fulfill the obligations of bifurcation.
Naidu said that a situation has come now there would be no question of going back on the agitation for special status. AP would get this much-sought-after status only if Modi was prevented from becoming PM again. Naidu said the BJP would face permanent ban in AP if it continued its anti-AP policy.