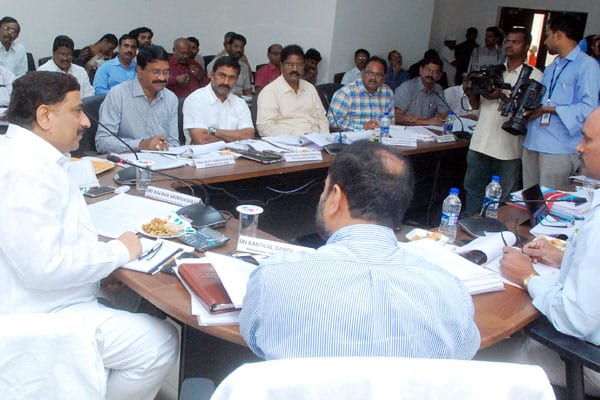 Vijayawada: The Andhra Pradesh government is heading towards reaching its target of constructing 10 lakh houses for the people in the rural areas. The government had decided to provide Rs 1.50 lakh per house in the rural and urban areas during the next two years.
Minister for Housing, who held a review meeting on the progress of the housing scheme, told media persons that the government would construct 2,200 houses per year in the rural Assembly constituencies, 1100 houses in the constituencies with 50 per cent of the rural are and 450 houses in the rest of the constituencies. He said that the government had cleared these houses for 2016-17, 2017-18 and 2018-19 years.
The government would construct 6 lakh houses under NTR Rural Housing Programme, 1.21 lakh houses under NTR Rural Housing (G) scheme, 50,000 houses under NTR Urban Housing and 5,000 houses under the NTR Special Housing scheme.
The Minister said that the government would release the funds in different phases to the beneficiaries and see that the targeted houses are constructed during the stipulated period.
The announcement of the Minister had come as good news for the people who have been waiting for government houses for the past three years. Except the toilets cleared under the Swacch Bharat scheme of the Central government, the villages have not seen any construction activity in the last three years. Now, with the government decided to construct houses to the poor, the construction activity is all set to pick up in the days to come.