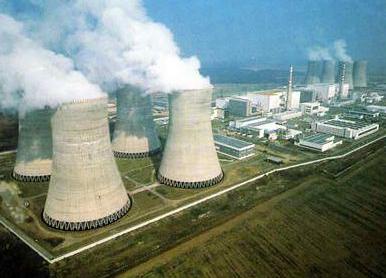 Andhra Pradesh will soon have a Russian Nuclear plant. Talks to set up this plant with the state are in advanced stages. This is going to be the second nuclear plant in state. With this the state will join league of Maharashtra, Gujarat and Tamilnadu where two plants are set up. The first plant in AP is coming up near Kovvada, Srikakulam district. State is setting up  the plant in association with GE-Hitachi.
Ministers of state in Prime Minister's Office Jitendra Singh informed  this Rajya Sabha.
He said discussions between Department of Atomic Energy and the government of Andhra Pradesh for the location of  the  nuclear plant, based on Russian Technology, were in advanced stages.
The Russian plant was originally to be set up at Haripur of West Bengal. Local protest forced the centre to shift the location. Andhra Pradesh had been approached along with MP, Gujarat, Karnataka, Rajastha and Odisha with a request to identify a location for the plant. As the Andhra Pradesh is keen, the talks are in progress, Jitendra Singh told in reply to a question by Congress member KVP Ramachandra Rao.