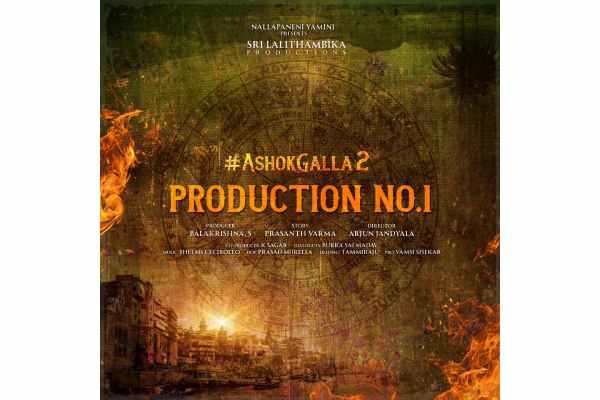 Ashok Galla for his next movie will be joining hands with director Arjun Aditya. This will individually be the second movie for both the hero and the director. While Ashok Galla debuted with Hero, Arjun's first movie was Guna 369. The film in their combination gets the backing of Prasanth Varma.
Prasanth Varma who is busy with the post-production works of Hanu-Man has penned the story for the movie. They yet-to-be-titled flick had its opening ceremony held today.
Burra Sai Madhav provides dialogues for the movie that will have music by Bheems Ceciroleo and cinematography by Prasad Murella. More details of the movie are awaited.