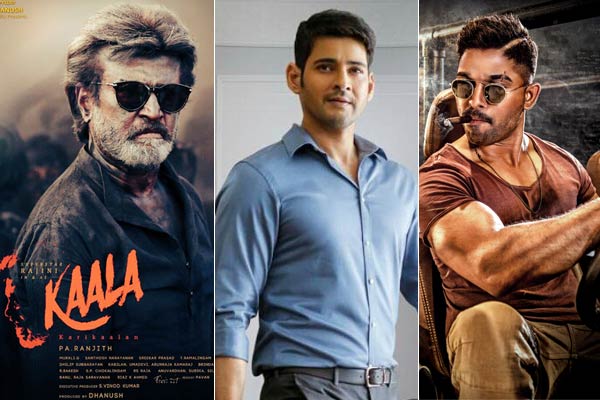 This Summer is going to be an extremely crowded season at box office as a slew of tentpole films are slated for release. Mahesh Babu's BAN, Rajinikanth's Kaala and Bunny's NPS are set for release in a span of two weeks after the dates have been mutually adjusted.
As these three biggies aim for a solid opening in overseas, they received a huge jolt with the announcement of Avengers : Infinity War release date as April 27 th.
The major concern for all three films is the availability of theatres. Rajinikanth's Kaala, which is set for release on April 26th in US, will face tough time to find good screen count. Accommodating Telugu and Tamil versions of Kaala is going to be very difficult given that 'Avengers' will occupy majority of the locations. So, will the makers of Kaala reconsider their release plans ?
Also, Avengers release is going to slightly impact the collections of BAN and NPS. Mahesh Babu's BAN is releasing on April 19th in US. So, it need to have a very big first week haul to recoup as much as possible before 'Avengers' arrive in screens from the next week.
For NPS, it is the other way around. As two Telugu biggies and Avengers already occupy most of the screens and movie buffs already spend on them, NPS should generate better talk to invite audience to theatres.
Trade circles opine that three big films releasing in a span of two weeks will surely impact their box office performance.