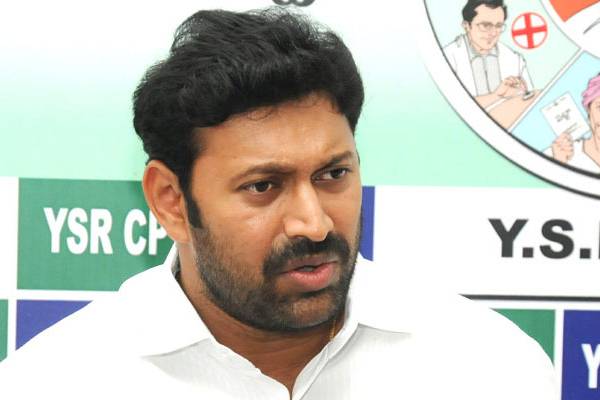 Kadapa MP, Y S Avinash Reddy, got a major setback in the Telangana high court on Friday with the court dismissing his petition against the CBI. He had filed a petition in the court to direct the CBI not to arrest him or take serious action against him. The court said that it would not give such directions unless the enquiry is completed.
The court told the CBI to go ahead with its inquiry in the former minister Y S Vivekananda Reddy murder case. The CBI is suspecting the involvement of Avinash Reddy in the murder as he had a clash with Vivekananda Reddy on his political plans.
The court also told Avinash Reddy that it cannot direct the CBI to allow his advocate to be present during the questioning. However, the court told the CBI to record, both audio and video, the entire process of questioning Avinash Reddy.
The CBI also alleged that prime accused Sunil Yadav had spent some time in the house of Avinash Reddy on the night that Vivekananda Reddy was murdered. The CBI said that the presence of Sunil Yadav in his house pointed an accusing finger at Avinash Reddy in the murder.
However, Avinash Reddy alleged that the CBI was investigating in such a way that all fingers were pointed at him. He alleged that the CBI was trying to frame him in the case without investigating in all aspects. There were some loopholes in the CBI investigation, he alleged and said that the CBI was working to please someone against him.