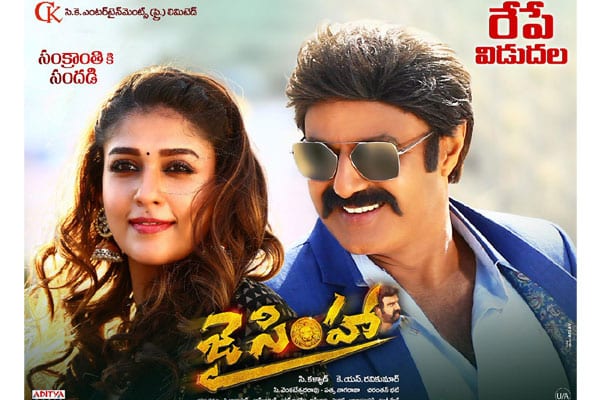 Sankranthi movie festival season has kick-started with Pawan Kalyan-Trivkram's Agnathavasi movie and Jai Simha, Gang, Rangula Ratnam are on the list. Nandamuri fans are eagerly waiting for the Jai Simha movie which is slated for grand release tomorrow. On the flipside, Balakrishna fans are waiting for the government orders to conduct special premiere, midnight shows for Jai Simha film.
As per sources like Pawan Kalyan's Agnathavasi movie even Jai Simha movie team has applied for the special movie show in both the states. There are high chances of getting permission in Andhra Pradesh state for the midnight shows like PSPK25 and an official announcement will be made as soon as possible because the clock is ticking down really fast.
Balakrishna is playing ina dual shade character in Jai Simha which will project his mass plus emotional side perfectly to the audiences. Producer C Kalyan is making unique publicity for the movie by releasing new stills, new trailers and conducting promotional events in grand scale. Keep watching the space for more updates about Jai Simha special shows.