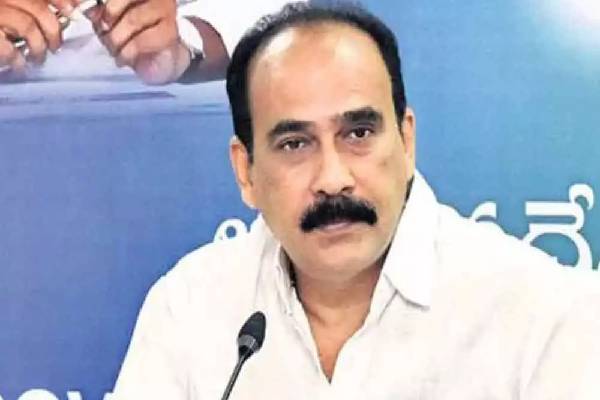 Former minister and Ongole MLA Balineni Srinivasa Reddy met chief minister Y S Jagan Mohan Reddy at his camp office in Tadepalli on Thursday evening. The chief minister, on returning from Pattikonda, closeted with the sulking MLA and had a detailed discussion.
Balineni had been accusing some party leaders of causing disrespect and damaging his reputation in the district. He had even resigned to the party regional coordinator post and had been inactive for over some time.
He held a press conference in Ongole and blamed the party leaders for working against him and causing troubles. It was once speculated that Balineni would quit the party soon and join the opposition TDP.
However, after meeting Jagan Mohan Reddy in Tadepalli, the Ongole MLA said that the dust has settled. He said he had explained to the chief minister the troubles some of the party leaders were causing him in the district.
The former minister further said that he also gave incidents where the party leaders spoke disregarding him. He expressed confidence that Jagan Mohan Reddy would set the house in order in the Prakasam district.
He said he would not take up the party regional coordinator post again. He would concentrate on his own Assembly constituency in the days to come.
It is to be seen if he cools down and focuses on improving his own prospects in the constituency as the state races against time for the next round of general election.