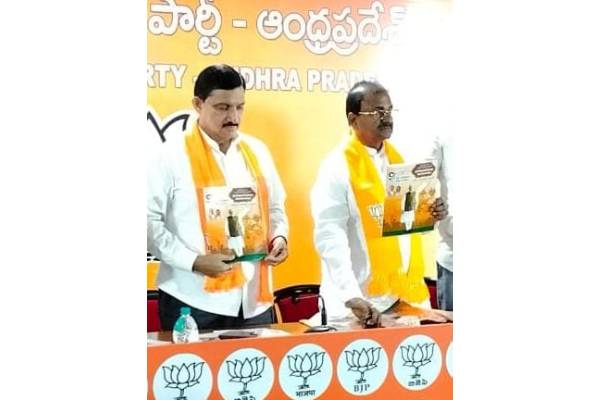 BJP senior leader and former Union minister Y S Chowdary, popularly known as Sujana Chowdary, said that the BJP and the Jana Sena alliance would continue in the next general elections in Andhra Pradesh.
Interacting with the media persons in Vijayawada on Thursday, Sujana Chowdary said that the BJP and the Jana Sena have a healthy alliance and the two parties would go together in the election. However, he did not say anything about the possible alliance with the TDP.
He further said that Jana Sena chief Pawan Kalyan is in contact with the BJP top leaders. He also recalled that Pawan Kalyan had met several national leaders of the BJP in Delhi in the recent past. The relationship between the two parties is strong enough to win the elections, Sujana Chowdary asserted.
The BJP leader blamed the state government for not utilising the funds given by the Narendra Modi government at the Centre. He said that the BJP-led government had fulfilled all the promises that were made at the time of bifurcation. Several institutions were given to the state and the road network was strengthened and improved, he said.
Sujana Chowdary also said that the Central government had given funds for development of new capital for the residuary state. However, this government had failed to utilise those funds and have a new capital. He found fault with the government for not developing Amaravati as the capital city.
He further said that the government had failed to develop the state. The state had gone back several years in the last four years of misrule, he added. He appealed to the people to send this incapable government out of power in the next elections.