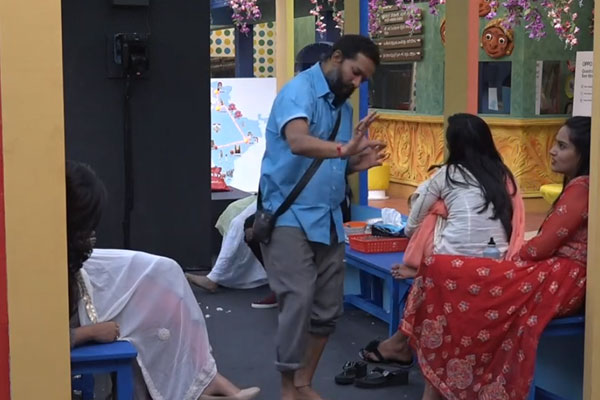 BB express task that was given by Bigg boss to the housemates yesterday couldn't engage the audience much. As per this task, all the housemates will travel in BB express train to various cities of India starting from Srinagar to Hyderabad covering total 6 stations and each of the housemates will play different roles. However the task was so boring as it looked very childish . The housemates need to act as if they are travelling, by sitting in a train that doesn't move anywhere. Moreover, the frequent bytes promoting Oppo also made audience impatient.
However, Baba Bhaskar made the episode watchable to some extent with his funny acts. He first did a kind of monologue that entertained not only housemates but also the audience. Even though it was not very hilarious, it provided some relief in the boring BB express task. Later, he did a 'cinema shooting' skit that was also entertaining. Overall, it was Baba Bhaskar's episode today.
Later, Bigg boss asked housemates to unanimously choose three housemates who did well during this task. Housemates chose Varun, Rahul and Baba Bhaskar. Bigg boss announced that these three will be contesting for captaincy. We will have to watch tomorrow's episode to know who will be the next captain of the house.