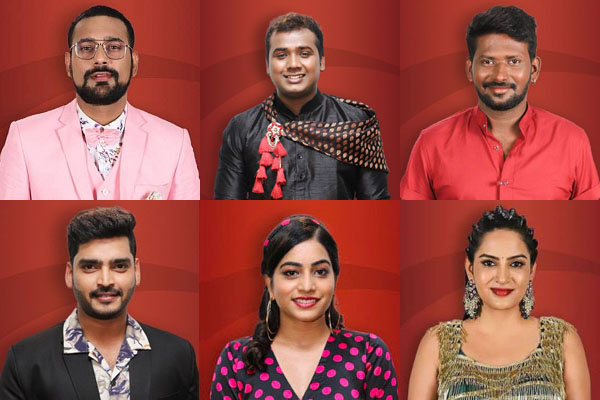 Bigg boss Telugu season 3 is getting interesting as well as tough with one housemate leaving the house each week. After the exit of Ashu reddy yesterday, the competition among housemates got even tougher.Today Bigg boss gave a twist to nomination process and Bigg boss himself will choose a pair of housemates and all the housemates have to cast their vote to save one of them and nominate the other. Each housemate has to give explanation for nominating or saving a candidate.
Bigg boss selected pairs as below:
Ravi-Ali : Most of the housemates saved Ali and nominated Ravi for not opening up himself fully
Varun-Punarnavi: As anybody can expect, Punarnavi, who is exhibiting bit of arrogance, was nominated by most of the housemates and Varun was saved for his non-controversial nature
Baba Bhaskar- Mahesh Vitta: Given the camaraderie Baba shares with all the housemates, it is not difficult to predict Mahesh Vitta will be nominated by most of the housemates.
Rahul- Vitika: This was a tie as both of them got 4 votes each. As per the rule, captain Shiva jyothy has to break the tie. She saved Vitika and nominated Rahul despite the fact that he has been in nominations continuously for many weeks.
Himaja-Sreemukhi: Out of these two, even a kid can guess Sreemukhi will be saved given her strong candidature.
Another twist and captain Shiva Jyothy's judgement:
After this process Ravi, Himaja, Mahesh, Punarnavi, and Rahul nominated for eviction next week. Just when the others thought we are saved, Bigg boss asked captain Shiva Jyothy to nominate one among those saved directly. She has to nominate one from – Ali, Sreemukhi, Baba Bhaskar, Vitika and Varun.
During nomination process, Shiva Jyothy behaved very rational and clearly explained the reasons without being subjected to any emotional stress. It was surprising given her highly emotional nature. While breaking the tie between Rahul and Vitika, she gave an elaborate explanation for saving Vitika. Her explanation convinced everyone. While nominating one from the saved housemates directly also she gave nice explanation for saving housemates. However, finally she had to choose one from Vitika and Varun and she nominated Varun and saved Vitika. So Varun also came into nominations this week. It is to be noted that when Vitika has to save one from Varun and Punarnavi, She saved Punarnavi and nominated her husband Vitika. But Varun saved Vitika and nominated Rahul.
Final list of nominees for eviction:
We have to wait and see who among – Ravi, Punarnavi, Himaja, Rahul, Mahesh and Varun will leave the house this week. Given the trends, Varun and Ravi got good voting and fans among audience compared to other four. So, one among Punarnavi, Himaja, Rahul and Mahesh may leave the house this week.But who knows, anything can happen in Bigg boss house.