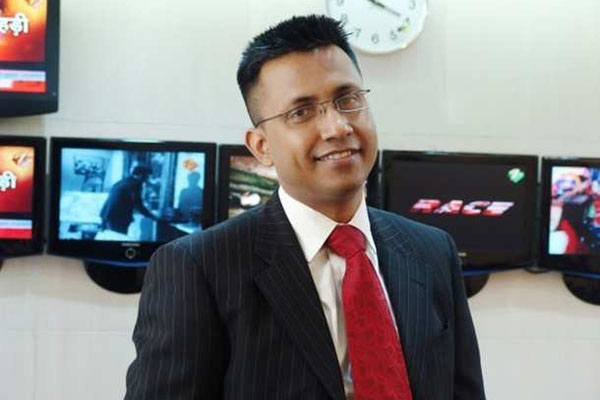 TV9 Group appoints Barun Das as new CEO. He will replace Mahendra Mishra, the interim CEO, who has been in that role ever since the management sacked former CEO Ravi Prakash. TV9 group released an official press note and remarked that appointment of Barun das as CEO will help the channel to become a dominant national player in the broadcast and digital news space.
Background of the appointment:
It is known news that former CEO Ravi Prakash, who has been with the channel since it foundation had serious issues with the new management as they allege that Ravi Prakash has stopped them from taking full control of the channel despite buying majority of the stakes. However Ravi Prakash argued that the new management bought the channel deceitfully and the violated corporate laws. The war between Alanda media, that has bought TV9, and Ravi Prakash is still ongoing. Meanwhile, TV9 appointed Mahendra Mishra, the CEO of TV9 Kannada as group interim CEO. Now, managment has taken decision to appoint permanent CEO and their choice is Barun Das. After appointing Barun Das as TV9 CEO, Mahendra Mishra will be Principal Advisor to the Board of TV9.
Background of Barun Das:
Barun is an alumnus of Indian Institute of Technology, Madras, Indian Institute of Management, Kolkata and the London School of Economics. Earlier, he did as the CEO of Zee Media limited. He also worked in ABP News, India Today Group, Astro All Asia Network. He is also the vice-president of News Broadcasters Association.
Mahendra Mishra also being troubled by TV9 new management?
Meanwhile, there have been rumors among media circles about Mahendra Mishra, the interim CEO of TV9 group, also being harassed by the new management of TV9. It is known news that he was close aide of Ravi Prakash and it is because of Ravi Prakash he got the opportunity to lead TV9 Kannada, despite he doesn't even know Kannada language. After sacking Ravi Prakash as CEO, new management asked him to takeover that position, but, as per reports, he initially denied the offer. If grapevine is to be believed, TV9 management threatened him to withhold his amounts that he got as profits from TV9 shares to the tune of 8 crores. As per the same rumors, Myhome Rameswara rao didn't oblige his requests but asked him to settle it with Srini raju, previous owner of TV9. But Srini raju told him that he had already sold his stakes and he need to check with new management.
What ahead for TV9 with Barun Das as CEO:
Even though the group is claiming that they have big plans, it lost the respect of audience ever since the controversies broke out. It is still at top slot because the competitors failing to rise above the bar. We will have to wait and see whether Barun Das will bring any revolutionary changes and whether he will gel well with the new management.
Telugu360 is always open for the best and bright journalists. If you are interested in full-time or freelance, email us at
Krishna@telugu360.com