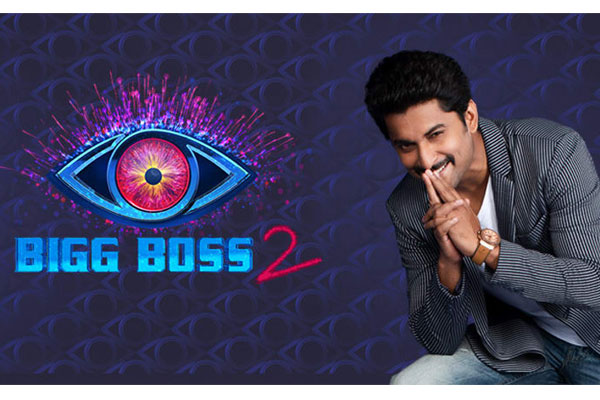 Bigg boss show runs on suspense factor. Thats the reason they dont announce the names of contestants who will join the show, who will be wild cards entries and when will be wild card entry etc. But recently, it seems, there have been incidents of news leaking before the show is telecast and so it is killing suspense factor. Recent "leak" of some inside news in social media surprising the audience.
Initially, before the first episode itself social media widely reported probable contestants and the list almost matched final list. However, this was ok because the show not yet started and it only shows how curious are audience about the show. But later, the leakage of news in past 3 weeks, really spoiling the suspense factor.
Couple of weeks back, Syamala's eviction was leaked one day before and immediately it became viral because it was reported not only in social media but also in online versions of Sakshi and Andhra jyothy papers. It is known news that there will be just one day lag between the shoot and show telecast. As Syamala's eviction was done on Saturday (shooting), she tweeted, "Back to home and playing with Ishan (her son)". This tweet went viral and within a few minutes, she deleted the tweet but people already saved and shared the screenshots.
Bhanu Sree's elimination also was leaked 6 to 7 hours before the show was telecast. Once she got evicted from the bigg boss house, she share stage with Nani and spoke a few words about the housemates. After the shoot, one of the audience (probably unit member f bigg bos) took a selfie with her and the photo circulated in social media widely. In the twitter handle of STAR MAA itself, someone posted that photo in the comments and so whoever follow STAR MAA twitter handle knew the evicted contestant before the start of the show.
Now the latest "leak" doing rounds in social media is about Samrat. As per that leak, the votes polled for Samrat till date are so less compared to others who are nominated – Deepthi, Tejaswi, Roll Rida, Tanish etc. The leaked image contains the graph showing votes polled for nominated contestants and the names of cameramen who are in shifts this week . The leaked doc looked like some assignment passed to one of Bigg boss unit members. However, netizens also expressed doubt whether Bigg boss unit members intentionally leaked this so that, Samrat will get more votes and avoid eviction.
We will come to know whether this is true or not by this weekend. But anyway, these kind of leakages spoil the show and it is high time Bigg boss makers need to take care fixing these leakages.
-ZURAN