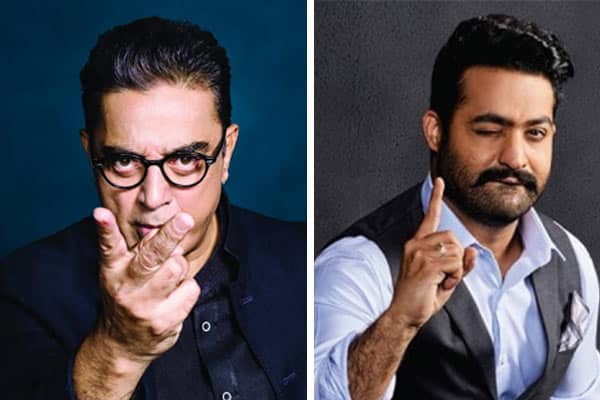 Bigg boss (season 1) show in Telugu almost came to end with just one week left for grand finale. There has been lot of curiosity among audience to see who finally emerges the title winner thanks to the new form of entertainment and NTR's energetic anchoring. Almost same is the fate of Tamil bigg boss which is being hosted by veteran actor Kamal Haasan. It seems there are lot of similarities between both the shows.
To start with, Telugu audience still remember how Sampoornesh babu cried and asked for his eviction from the show. Almost same thing happened with the actor named Bharani in Tamil. He was popular for his role in Nadodigal movie.
Nadodigal was remade in Telugu as "Shambho Shiva Shambho" with Ravi Teja and Allari Naresh. Bharani played the role that was played by Allari Naresh in Telugu. He in fact he tried to escape from the house that created lot of chaos in the show. In Telugu, Sampoo also behaved the same way and attributed that behavior to claustrophobia that he supposed to have.
Recent episodes having family members of the contestants in the house also happened in both the languages. Adarsh, Siva Balaji, Navadeep, Hari Teja, Deeksha, Archana all had their family members entering the bigg boss house and spending some time with all the in-mates.Same thing happened in Tamil show also. Even the task of freeze-release also repeated in both the shows.
However there are some differences too. While Tamil show is of 100 days, Telugu show is only of 70 days. Moreover Telugu show is without any controversial remarks as NTR is doing anchoring very carefully where as Kamal Hasan keeps delivering some political punch lines now and then. For example when some house mates in Tamil show called Bigg boss house looks like a jail, Kamal immediately retorted "Jails nowadays have much better facilities". That was an indirect and subtle reference to Sasikala getting all luxuries in Jail. Jr NTR confined himself to the activities done within the house. There were no political or other kind of references so far.
One more difference is Tamil show created a huge social platform for the show, with many netizens passing comments and expressing their opinions on that platform, almost on daily basis. Telugu show didn't create such a platform. Also there was Oviya in Tamil who became extremely popular after the show and got tremendous following in Tamil Nadu. To some extent, Hari Teja also got similar popularity in Telugu but what Oviya got is unparelleled in Telugu. It was surprising to see Tamil people in social media formed a social media group called "Oviya army" group. Moreover, Oviya's romatic thread with another contestant (Arav) was more intense and cant be compared with lighter vein thread between Prince and Deeksha.
Also, while Tamil show initially started as flop show and went on to become a big hit, Telugu show was instant hit and steady since then. NTR and Kamal both are doing great job and revealed their extrovert personality, their wit and humor, which are delight to watch for the fans and general audience alike. Both shows are coming to end soon. Let's wait to see who emerge as final winners in these shows.