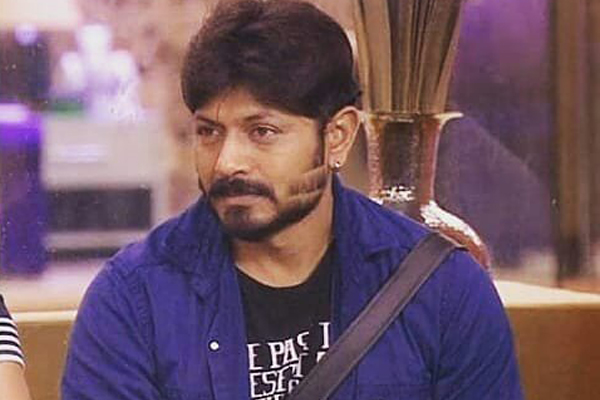 Bigg Boss show is running successfully with very good TRPs. Big Boss show always changed the lives of contestants. Some people got huge fame after contesting in Big Boss show. If you have to name one single person who got mostly benefited because of Bigg Boss season 2 Telugu, it would be none other than Kaushal. However Kaushal is not someone who got unanimous positive feedback from all or most of the housemates. He has fans as well as anti-fans. He is like someone whom you can love or hate but can't ignore. It is also surprising to see while many of his fans love him, most of the housemates hate him or at least don't love him or his company.
Why his fans love him and how he got huge fan base in very short span of time?

Showing grit when bullied:
Imagine you have joined new college in a distant city where you don't know anyone. You tried to mingle with people but they didn't respond. Moreover some students already know each other may be because of studying in same school or something like that, and they form a group and they decide everything in that class on behalf of all the classmates. You try to question their dominance but you get bullied for that. Situation looks familiar? This is what the situation of Kaushal in the first couple of episodes. Tejaswi, Samrat and Tanish were like a group and were able to influence opinion of other housemates. Samrat was the first captain too. Then, lady contestants started saying they don't like Kaushal. Deepthi Sunaina was the first one to raise red flag against Kaushal for touching her during a task. Even though Kaushal told she is like his sister, she told she doesn't like even if her own brother carries her like that. Then Kireeti targeted Kaushal and housemates started repeatedly saying Kaushal's behavior with woman is not good. The way Kaushal resisted all this bullying and showing the grit earned him great following.
Earned Sympathy of audience
In one episodes, he got bursted and said, what his wife would say to his children if they ask her why all the housemates are targeting him. What wrong did he do. Audience got convinced during that episode that others are unnecessarily targeting him.
No faking nature
Apart from his fighting nature, another thing that got him good following is his "no faking" nature. When people know that there are cameras capturing their emotions, they tend to behave artificial and show fake positive emotions. However, Kaushal always expressed true emotions. He even told sometimes that, he was in the house only to play the game but not to make friends or relations. People want to see real personality in this kind of reality show not the fake personality. People got connected to this as they believe he is honest.
Composed nature
Also, he was very composed even in the most negative circumstances. When someone in the house had dispute with him, he always shown up having direct one to one discussion with that person and trying to give clarification from his side.
So, overall 3 things contributed for the rise of his popularity. One, his strong attitude when everyone bullied him, two, people sympathized with him when all housemates were at one side and he was at another side, three, his basic behavior of staying composed and being honest.
But why most of the housemates hate him or don't love him?
We'll see it in next part , why housemates dislike him, why there are equal number of anti-fans for him and what are the chances of him winning the title.
-ZURAN (@CriticZuran)