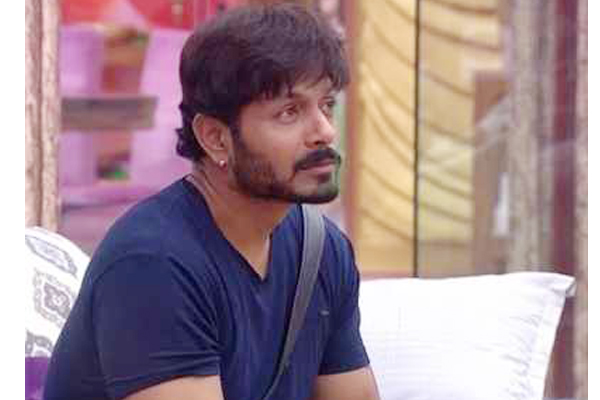 Kaushal who got fame from Bigg Boss season 2 earned lot of fans as well as anti fans from this show. His fans connected to him emotionally when he was bullied by other housemates and after that we have been supporting him in everything he is doing. However his double standards exposed in yesterday's episode.
Yesterday episode Kaushal and Nutan Naidu were seen talking privately. during this discussion Kaushal was talking about Babu gogineni and he was seen calling Babu gogineni as "vaadu, veedu" . Nutan Naidu asked Kaushal to talk to Babu gogineni directly if he has any differences with him. For that Kaushal replied " vaanni pilichi manam maatlaadedi enti ". Kaushal was seen calling Babu gogineni "Vaadu , Veedu" several times. Kaushal also criticized Babu calling himself bigger Boss and wearing T-shirts with such caption. Even though they were discussing in the absence of Babu gogineni, he could have given some respect at least for his age. Most of the housemates, even when they were talking in the absence of other person, were seen calling them respectfully or by their name.
When Tejaswi called Kaushal "vaadu" during a task ( in which Bhanu alleged Kaushal inappropriately touched her), Nani slammed her in weekend episode. We will have to see if Nani at least remind Kaushal about this during weekend episode or he will also be carried away by Kaushal Army and Kaushal fans' positive comments on whatever Kaushal does.