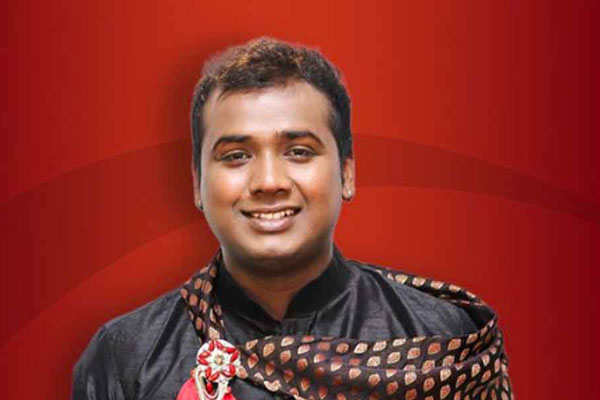 In today's Bigg boss episode, Nagarjuna exposed Rahul's hallucination in alleging Sreemukhi has been saying to other housemates that she only recommended Rahul to Bigg boss.
Rahul's weird allegation on Sreemukhi:
It is a known thing that, Rahul made a weird allegation on Sreemukhi that she was doing propaganda that she recommended him to the Bigg boss show last week. His statement led to altercations and challenges between Sreemukhi and Rahul.
Click here: https://www.telugu360.com/bigg-boss-tidbits-sreemukhi-and-rahul-are-the-bitter-rivals-of-this-season/
During the discussion with Nagarjuna last week, Rahul made a weird allegation on Sreemukhi that she has been doing propaganda that it is because of her recommendation, he is in the house. At some point, he told, if this allegation is not true, he will walk out of the house immediately. Even Sreemukhi challenged that, if it is true, she is also ready to walk out of the house. Rahul told Vithika told him in the 3rd or 4th week. Vithika immediately condemned saying, she didn't have a rapport with Sreemukhi to discuss such things in the early weeks and she never told such a thing. Then Rahul told, it could be Varun but Varun also responded that he never told Rahul such thing.
Nagarjuna showed video this week to reveal what exactly happened:
Srimukhi condemned that and told she told only that she supported Rahul before this show. But Rahul challenged that if it is false he will quit the show. Today Nagarjuna exposed Rahul's hallucination by showing videos of Srimukhi saying to Varun and Varun saying to Rahul. In these videos, nowhere Srimukhi told she recommended him. Nagarjuna reprimanded Rahul for being in illusions and asked him to apologize to Srimukhi, which he did immediately and Srimukhi also accepted his apologies. Nagarjuna reminded that Rahul displayed similar hallucinations with regards to Himaja and Varun too earlier.
Nagarjuna reprimanded Srimukhi too:
In another video, Srimukhi was seen saying to Baba that Rahul was told by Bigg boss team that " He won't go anywhere' after his fake elimination. When Baba didn't understand that, Srimukhi elaborated it by saying, it means as per Bigg boss team Rahul is already a winner. Nagarjuna showed this video and reprimanded Srimukhi for adding the word 'winner' in the conversation which Shiva Jyothy never mentioned.
It was interesting to see Nagarjuna reprimanding Sreemukhi and Rahul today as both of them are considered to be the main contenders for the title this season.